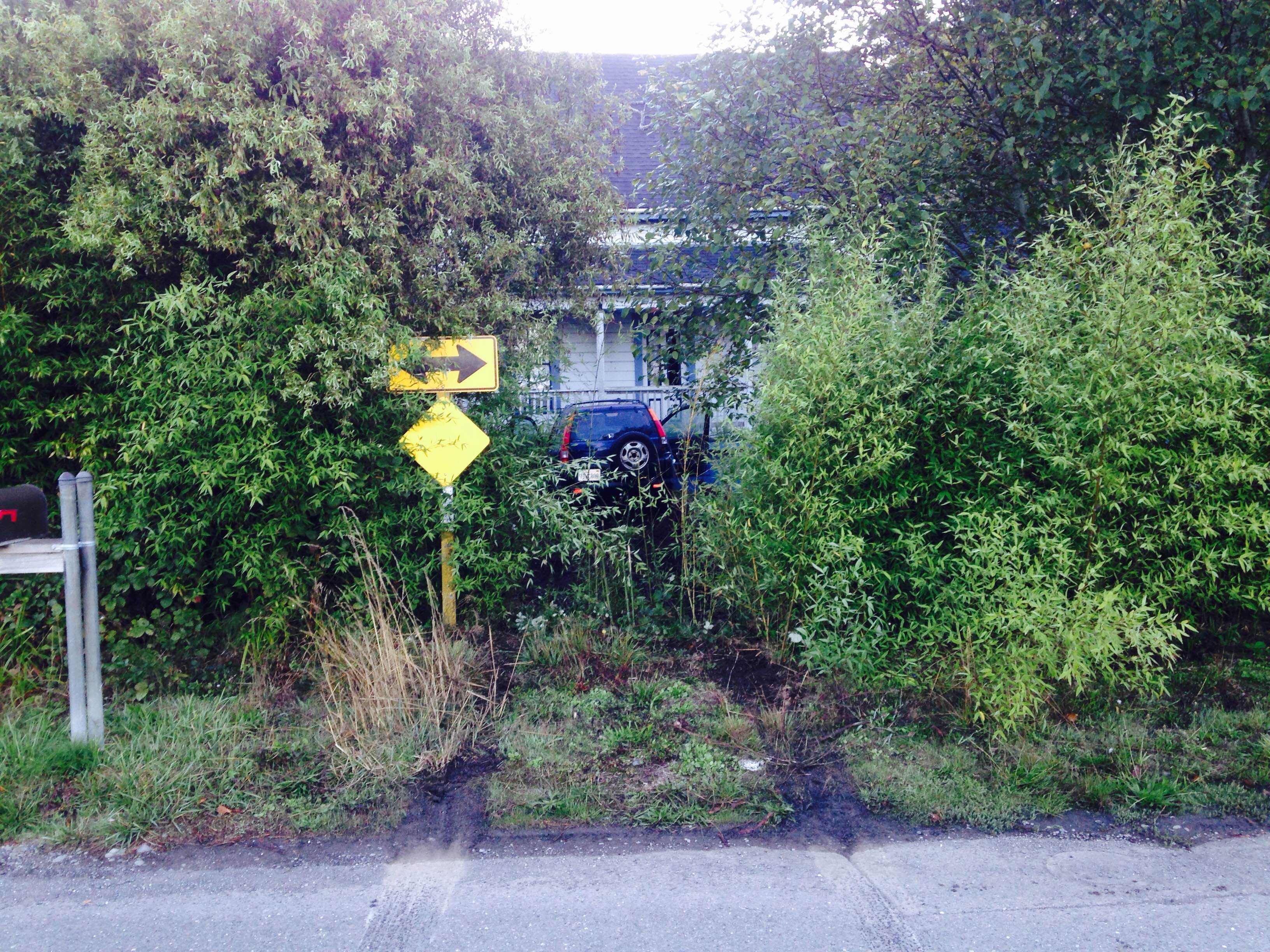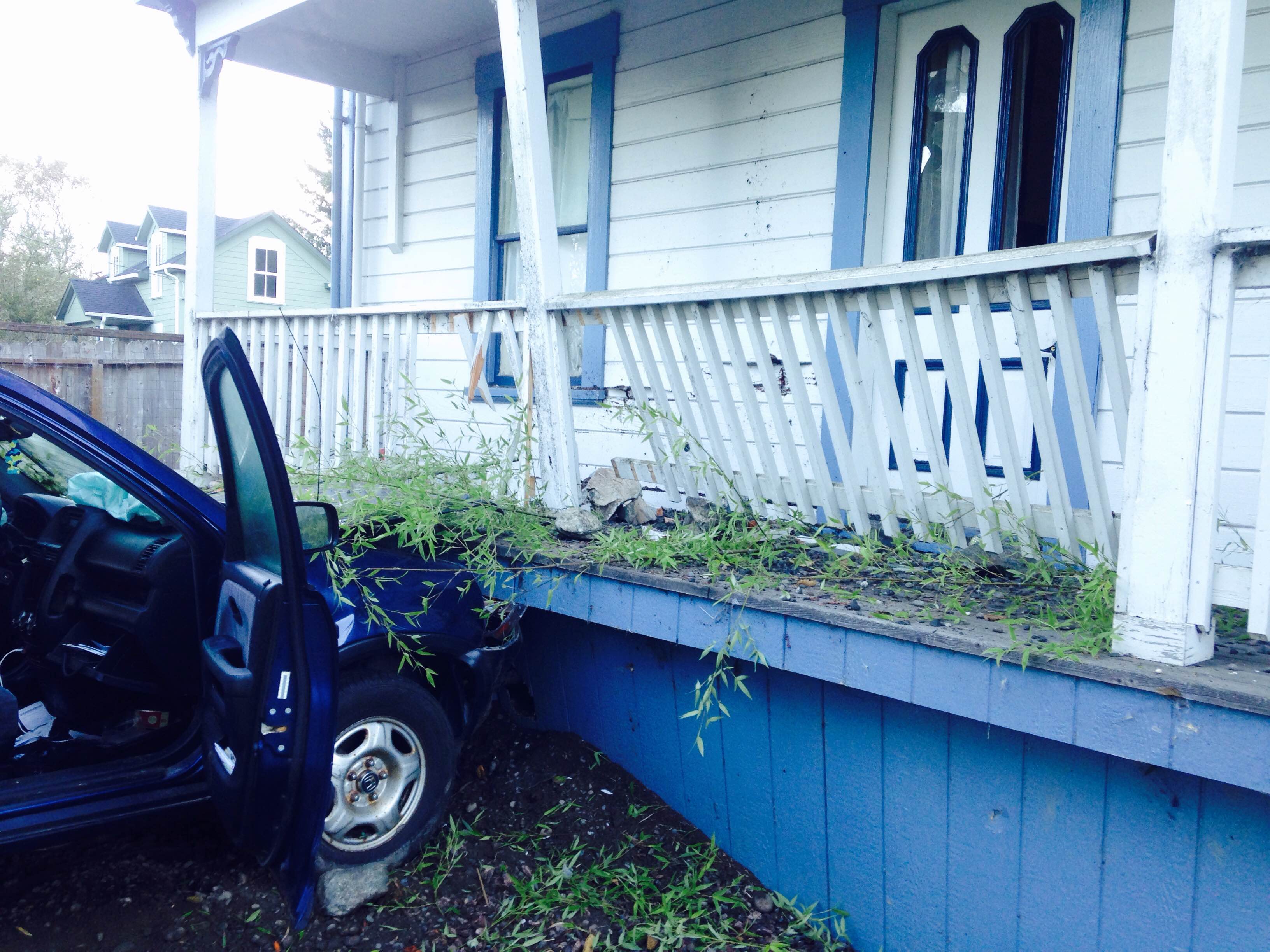 UPDATE, 5 p.m.: Joliene Bourassa, a resident of the house in question, sent in the above photos, showing how the Honda apparently failed to stop at the stop sign where Bayside cutoff meets Old Arcata Road.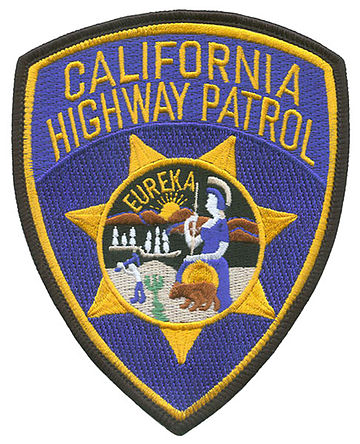 ###
Original post:
Press release from the California Highway Patrol:
On September 28, 2014, at approximately 0455 hours, Raye Dawn Asuagbor, age 29, of Eureka was driving her 2002 Honda eastbound on Bayside Cutoff at Old Arcata Road. For reasons still under investigation, Ms. Asuagbor failed to maintain control of her vehicle and collided with an occupied house at 2444 Old Arcata Road. No one inside the residence was injured.

Ms. Asuagbor, who was properly restrained, sustained major injuries as a result of this collision and was transported by ambulance to St Joseph Hospital in Eureka. There were no passengers in the vehicle. Ms. Asuagbor was subsequently arrested for DUI by the California Highway Patrol and released at the hospital due to her need for on-going medical care.