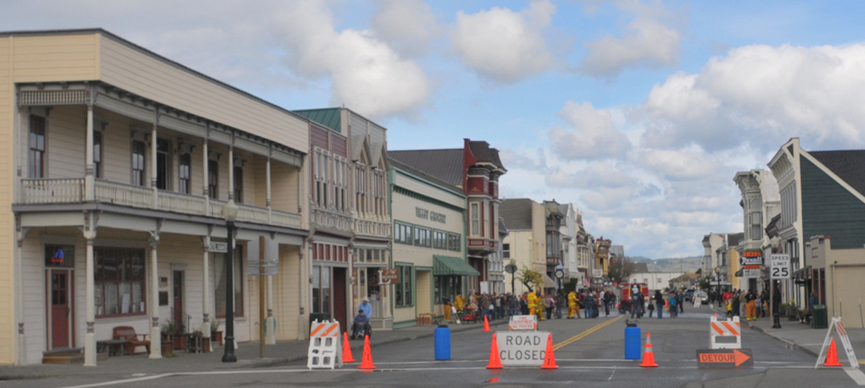 Long story short: Ferndale's Main Street is going to be torn up and repaved starting Sept. 8 through the end of the month. After that though, life in the Cream City will return to beautiful.
Note hand-delivered to Ferndale Main Street businesses by Caltrans today:
Caltrans will be repaving Main Street in Ferndale starting on Sept. 8, 2014. This work is being done to improve Main Street for drivers and residents alike — it's going to make Main Street look great and increase safety.

Contractor Mercer-Fraser will be paving the road from Bluff Street (near the Victorian Inn and Hotel Ivanhoe) out to the edge of the new pavement on Highway 211. The majority of the work is expected to be done by the end of September. All vehicles will need to be parked away from Main Street from 7 a.m.-6 p.m. on weekdays. No Parking zones will be marked ahead of time to indicate where work will be taking place. Vehicles that are present in the work site when work begins for the day may be towed.

Caltrans looks forward to continuing to provide a safe, sustainable, integrated and efficient transportation system to enhance California's economy and livability in the Victorian Village of Ferndale.