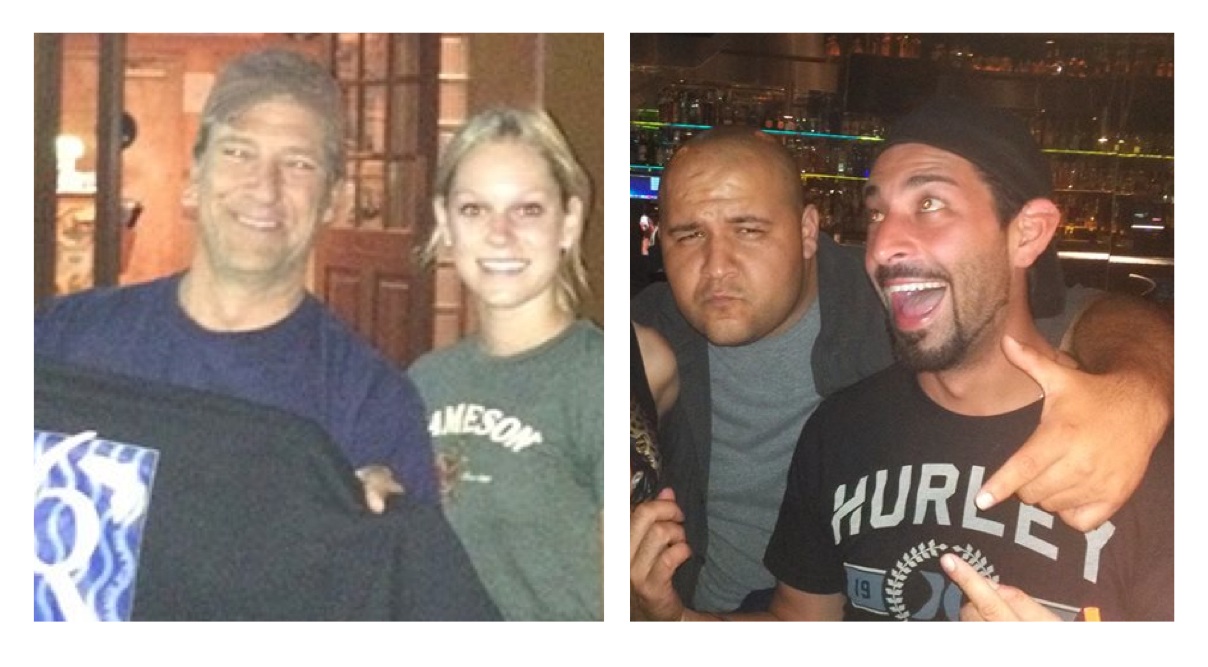 (Above: Celebrities with locals.)
I mean, Humboldt didn't really expect to draw a bigger name than Brad Pitt for its ever-growing celebrity sightings list, did it? It was inevitable that we'd need to lower expectations just a tad. But maybe we can make up for a steep drop in quality of stars by upping our quantity of stars.
Thus, today's addition to the frivolous files wherein we inform you, the clicking public, that the Redwood Curtain has been penetrated in the past week by not one but two Discovery Channel reality stars looking to hang out in Humboldt's top-notch reality bars.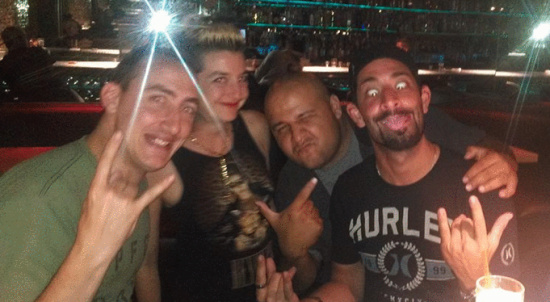 Real Celebrity Uno: Last Thursday night at The Pearl Lounge in Eureka, ace local DJ duo Pressure/Anya noticed a quasi-famous head bobbing along to their menacing beats. Why that's none other than Josh Harris from the popular Discovery Channel show Deadliest Catch! You know, the show that shines a light on the exploits of daring Alaskan fisherman? Yeah, that one.
What were he and his crew doing in the area? Fishing, of course! According to DJ Gabe Pressure, the brave celebrity complimented him on his set and offered to buy drinks.
"His catchphrase for the night was, "Hi, I'm Josh, I like to party," Pressure told LoCO. Together they shut down The Pearl.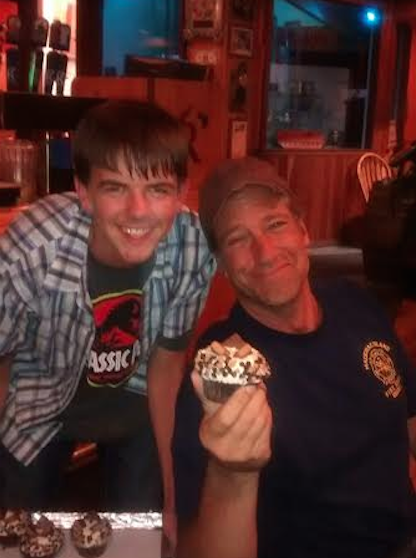 Real Celebrity Dos: Our second brush with small screen fame occurred last night at Six Rivers Brewery. Kristen Ireland of McKinleyville and her family were enjoying some fine pub fare to celebrate her son Braden's 15th birthday when they noticed a famous blue collar face. Why that's none other than Mike Rowe from the popular Discovery Channel reality show Dirty Jobs! You know, the show that shines a light on some of our society's messier occupations? Yeah, that one.
Ireland didn't ask Rowe what brought him to town, but she did act as a fine ambassador for our county by offering the star one of her son's birthday cupcakes. Yum!
(UPDATE: A KHUM listener informs us that Rowe is in town to shoot a segment for his new show at Cypress Grove. The show will reportedly be called Somebody's Gotta Do It and will focus on craft businesses that succeed despite humble beginnings. Now that sounds pretty awesome.)
This has been today's LoCO celebrity news. Tune in probably next month for more.
PREVIOUS CELEBRITY: