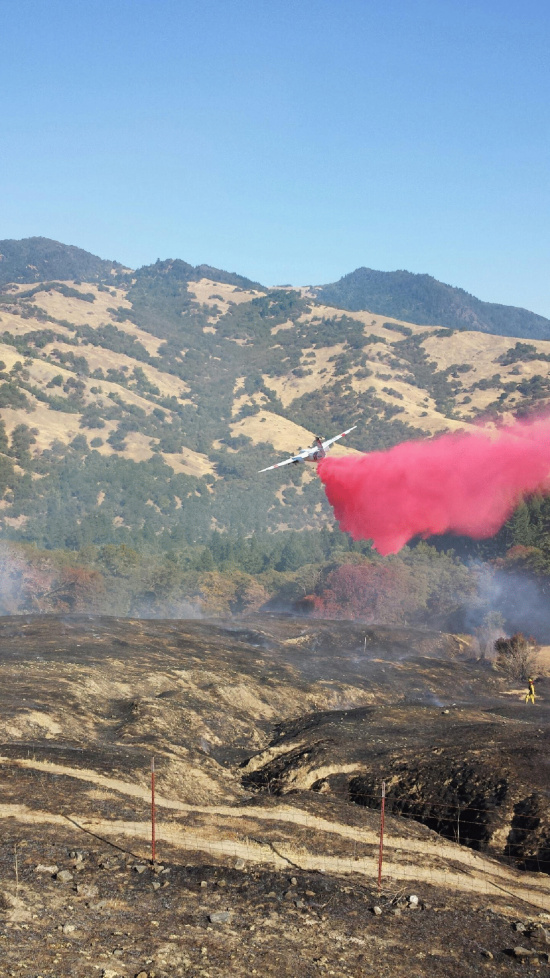 Plane drops retardant on a smoldering Alderpoint hillside. [Photo provided by Marty Hobbs.]
According to Marty Hobbs, Cal Fire Battalion Chief, a vegetation fire started this afternoon one mile west of Alderpoint. Cal Fire, Alderpoint VFD, Redway Fire and Palo Verde Fire all responded quickly to the incident. Flames headed downhill and consumed about 3.3 acres of what was primarily grassland before the firefighters stopped the forward progress.
Hobbs stated, "Crews will remain at scene for approximately two to three more hours for mop up."
Thank you, firefighters!
Photos below by Ed Denseon.