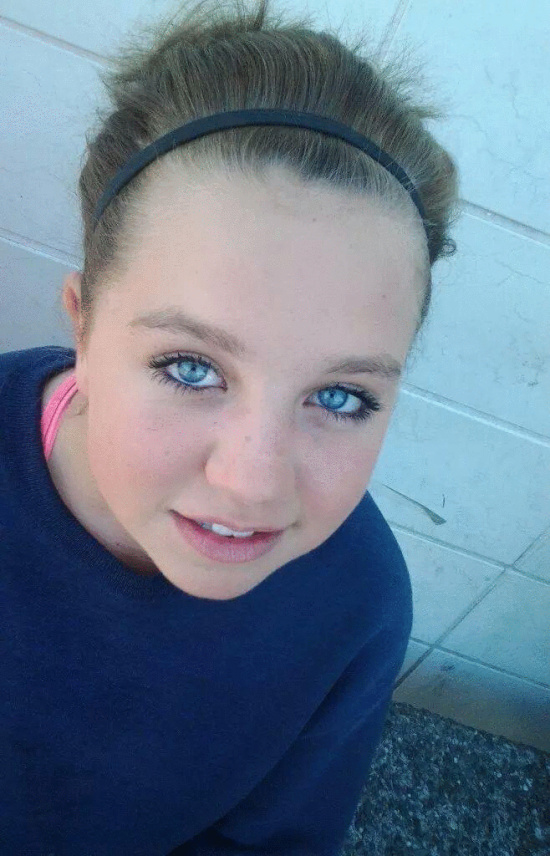 UPDATE 9/8, 8:30 p.m.: Julie Edwards has been found and is safe! A friend of the family said that the Lost Coast Outpost's readers were very helpful. Thank you.
###
Original post:
Yesterday, Julie Edwards, a thirteen-year-old on probation, cut off her ankle bracelet and ran away from her grandmother's home in Eureka. Family and friends have been searching for her since with no success.
Edwards is 5'3" and 135 lbs. She will turn 14 this month. Her normal hair color is blonde as shown above but, before she left yesterday, she dyed her hair dark brown as can be seen in the selfie below.
She may be in the area or may have headed north towards Oregon.
If seen, please contact her grandmother (707) 441-9397 or call her probation officer at (707) 268-3325.