Rather than giant, impractical scissors slicing a ceremonial ribbon, local luminaries today used loppers to cut through a tree branch in celebration of Humboldt County's first community forest. The McKay Community Forest has been years in the making — a multi-agency community effort to turn a privately owned timber parcel into public land, complete (eventually) with a network of trails for pedestrians and cyclists.
On hand today were local politicians such as county supervisors Rex Bohn, Virginia Bass and Mark Lovelace and Eureka City Councilman Mike Newman as well as Neal Ewald of Green Diamond Resource Co. (the timber company that sold the land) and representatives from governmental and environmental stakeholders such as the Coastal Conservancy, the U.S. Fish and Wildlife Service and U.C. Cooperative Extension.
Hank Seemann, the county's deputy director of public works, said the county's not ready officially to invite the public as there's still some work to do — establishing safe access points, building some loop trails and dealing with a few permitting issues. "It's true there are informal trails and old logging roads," Seemann said, "but they don't necessarily connect and often lead onto private property."
The first trails are tentatively scheduled to be open early next year.
Still, the vibe today was one of celebration. The 1,000-acre acquisition more than doubles the county's public parks acreage.
Earlier today KHUM's Mike Dronkers spoke with Seemann. Catch the interview below.
And here's a map (click to enlarge):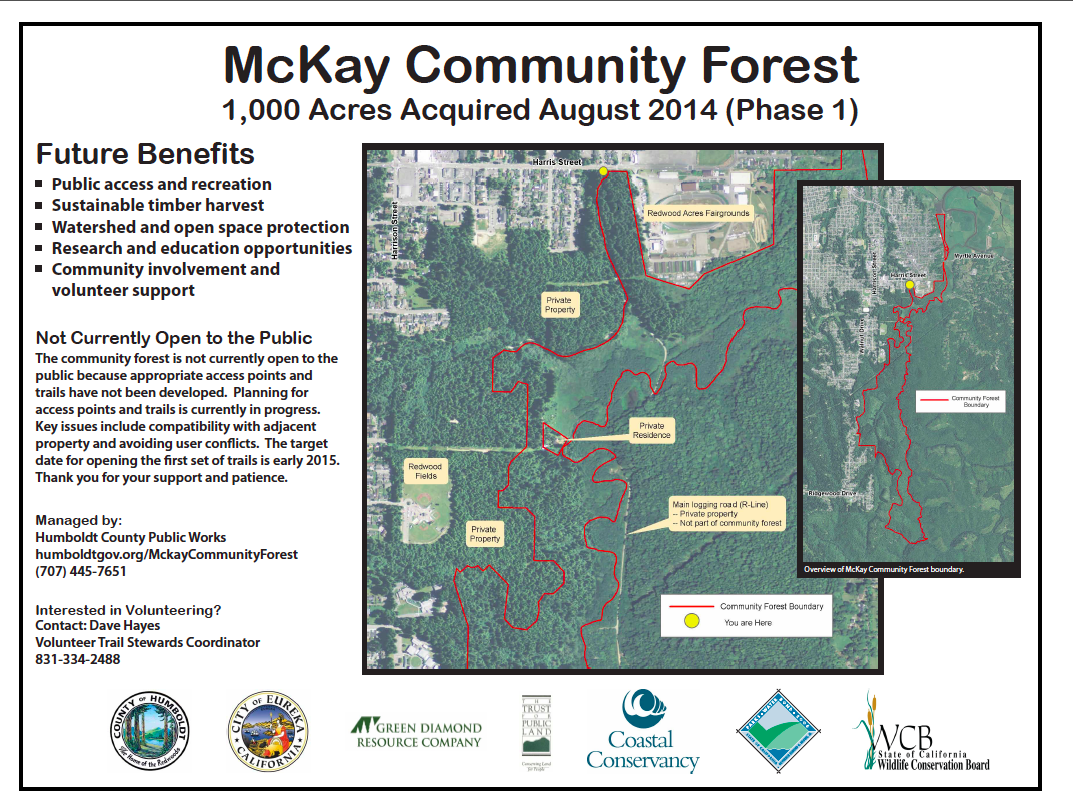 Previously: