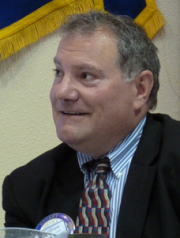 So a few weeks ago I go into Cal Courts Annex for my morning workout and the guy behind the counter says, "Congratulations, you won!"
"Ahh, what did I win?"
"The Britt."
"The Brit?"
"No, the Britt Festival. In Jacksonville, Oregon."
"Oh, okay. So what did I win?"
"You get two tickets to any performance at the Britt."
After hitting the iron I head home and look up the performers at the Britt and lo and behold, there is Bill Maher on the Friday of Labor Day weekend. I'm a huge Bill Maher fan. Watch his show on HBO every week. Read both of his books. Only now, I gotta convince the boss. She checks out the website and we've been together long enough that she doesn't even have to ask me which show I would like to see.
"I see they've got Bill Maher at the Britt. You probably want to go see him."
"Nah baby, you pick. It's all about you."
Occasionally, and I mean very occasionally this works on the wife. Usually she sees right through my line and knows I want something. This time it worked and we scored two tickets to see Bill Maher along with a hotel room (thank you Agatha Nord, owner of Cal Courts!).
Most people either love Bill Maher or hate Bill Maher. There ain't much in the middle. Early in his routine he talks about politics, "There are two political parties here in the United States. One party wants to protect sick children from those greedy insurance companies and one party wants to protect greedy insurance companies from those sick children." I'll let you figure out which one is which.
###
Then, a few days later on Monday (Labor Day) the local unions held their annual Labor Day Picnic at Sequoia Park. It was great to see so many local working folks there for the BBQ and getting to know one another a little bit better. As one union leader said to me, "Every two years the local political candidates come hat in hand asking for our endorsements, money and manpower on their campaigns. Then every other year we go hat in hand to the elected politicians asking for better contracts. It's nice that we can just talk without doing the dance."
Which brings me to this past Saturday at Baywood. The Humboldt County Republican party brought in most of their slate of candidates running for state office, which is pretty impressive that they came all the way up here to Humboldt County. They had the following candidates doing a sh0rt speech and then taking Q&A from the audience.
Neel Kashkari – Governor candidate
Ron Nehring - Lt. Governor candidate
Pete Petersen - Secretary of State candidate
Ron Gold – Attorney General candidate
Greg Conlon – State Treasurer candidate
Dale Mensing – U.S. Congress, District 2 candidate
Matt Heath – State Assembly, District 2 candidate
Ashley Swearenger, the current Mayor of Fresno and State Controller candidate and Ted Gaines, Insurance Commissioner candidate couldn't make this event. But still, impressive to have all the above Republican candidates in Humboldt.
Currently, the Republicans do not hold a single California statewide office and have zero power in the Sacramento State Legislature. But what's really working against Republicans on the state level is demographics, as only 28% of the California voters are registered Republicans. Unlike our local elections, which are non-partisan, the statewide elections are partisan and the majority of voters will vote their party lines.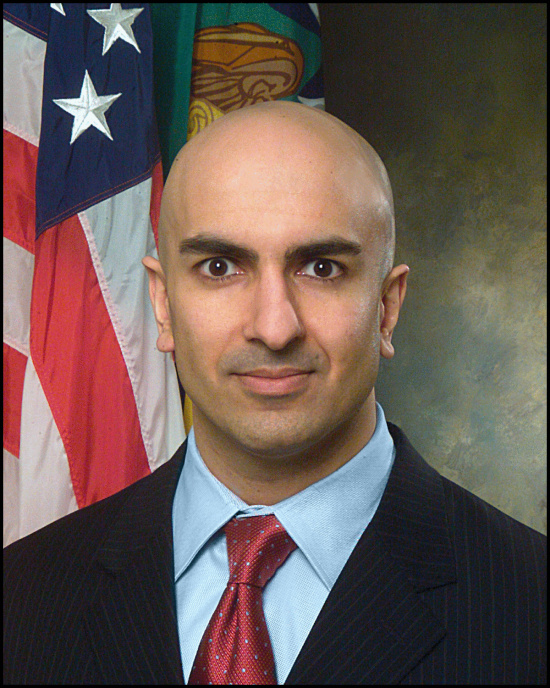 For me, I wanted to meet Neel Kashkari, the former Assistant Secretary of Treasury under Henry Paulson and Timothy Geithner. I've read numerous books on the financial meltdown and wanted to hear it from someone on the inside why the U.S. government decided to rescue Bear Stearns (employees), yet allowed Lehman Brothers to die, which sent shock waves through the world financial markets and overnight 26,000 Lehman employees lost their jobs.
Kashkari is a bit of a Republican anomaly as he is a son of immigrants, is in favor of same-sex marriage, pro-choice, recently spent one week on the streets of Fresno as a homeless person, is campaigning in Hispanic communities, attending African-American churches and is 36 years younger than his opponent, incumbent Governor Jerry Brown.
But then political reality hits. Governor Jerry Brown is the Democratic incumbent in a blue state, sitting on a war chest of over $20 million, to Kashakri's none. Kashkari barely beat out Tim Donnelly (who?) in the June Republican primary, 19.4% to 14.8%.
Then this past Sunday, our next State Senator Mike McGuire held a fundraiser at the Wharfinger. There were over 100 people in attendance at this event, many of the same faces that show up at all the Democratic events. McGuire is young, bright and articulate and he will be an asset representing the North Coast interests in Sacramento, as will Jim Wood, our next State Assemblyman.
So I'm throwing down two gauntlets:
One: Let's see if our local Democrats can bring in the slate of Democratic candidates to attend the annual DOTY (Democrat Of The Year) on Thursday, October 2 where they will be honoring Peter LaVallee as the "Democrat Of The Year." So far they've got Betty Yee, the controller candidate, as the keynote speaker; however I'd also like to see Congressman Jared Huffman, Governor Jerry Brown, Lt. Governor Gavin Newsom, Attorney General Kamala Harris, Commissioner of Insurance Dave Jones, Alex Padilla — Secretary of State candidate, John Chiang — Treasurer candidate, along with our outgoing State Senator Noreen Evans and State Senate (almost)-elect Mike McGuire, State Assemblyman Wes Chesbro and our State Assemblyman (almost)-elect Jim Wood. Throw in most of the Humboldt County Board of Supervisors, various members of local City Councils, Harbor Commissioners, etc. this could be a great night. Hey, if the local Republicans can get most of their candidates up to Humboldt County, so can the Democrats.
The second gauntlet is an observation from attending many of these local political events. While it's typically the same faces that show up at these affairs, they're just a small percentage of registered voters. So here's my challenge - get involved. Those of us who have been through the baptism of fire of political campaigns know that just a handful of people actually do the work, ya know the neighborhood canvassing (knocking door-to-door), phone banking, fundraising, block party meet & greet, etc. Step up and volunteer for a local campaign. Everyone is always a huge supporter until you ask them to do the work.
I respect our state and federal elected officials who act as if Northern California extends beyond Santa Rosa. While I understand we don't have the population base (voters), nor the checks (political contributions), we are however 1/3 of the state in terms of land mass. So thank you to Wes Chesbro for his years of elected service (term limits) and Congressman Jared Huffman. Both Chesbro and Huffman are regulars here in Humboldt County representing their constituents.
Gaze into my crystal ball…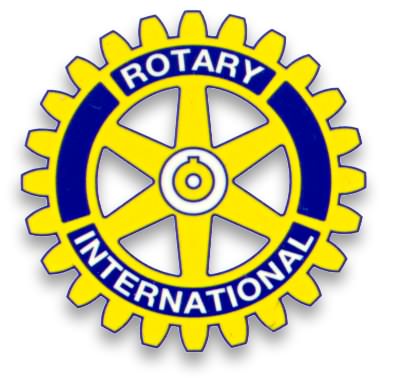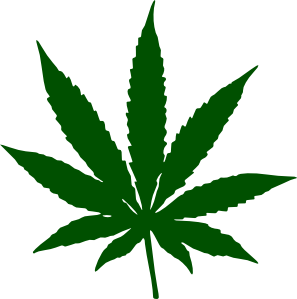 Ever wondered what the future of Humboldt County might look like when (not if) cannabis is legalized? Look no further than the Rotary Club of Eureka, which is sponsoring a forum on "California Cannabis Legalization" this coming Monday, September 15 at 12:00 noon at the Elk's Lodge located at 445 Herrick Avenue in Eureka (by the Muni Golf Course).
Scheduled speakers for this panel are Humboldt County Sheriff Mike Downey, Humboldt County District Attorney-elect Maggie Fleming, Environmental Protection Information Center (EPIC) Executive Director Natalynne DeLapp, a South Humboldt farmer, and Matt Kumin, a Bay Area attorney representing the cannabis industry. I'll be the moderator for this event and it should make for an interesting topic. Lunch is $17 at the door.