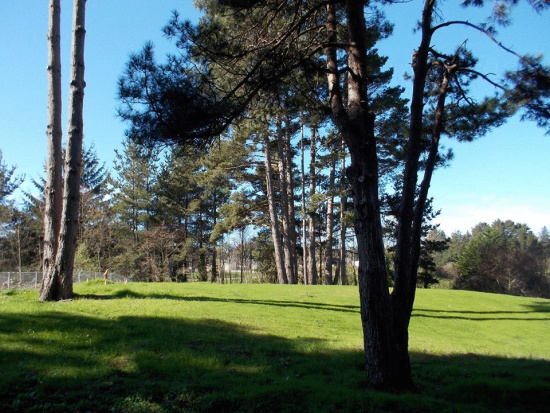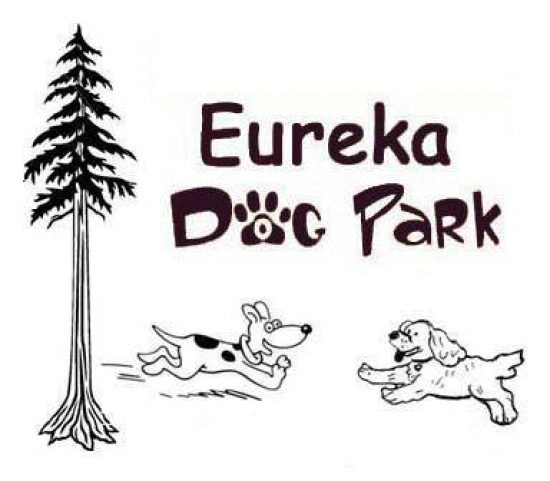 According to the Eureka Dog Park's Facebook page, "The City of Eureka will hold opening ceremonies and ribbon cutting for the long awaited dog park. Once the formal activities are done, the park will officially go to the dogs!"
The opening ceremonies are set for Wednesday, April 8th at 11am.
Amy Washburn, one of the park organizers, told KHUM that the park hours will be sunrise to sunset and that all non-aggressive dogs older than four months are welcome. Their human companions should avoid bringing human food into the park. She added, "your dogs need to be licensed and have their vaccinations."
Hear Amy Washburn's KHUM interview below (3 mins, 30 seconds).
According to Eureka Dog Park's official site:
As of March 20, 2015 the park fence has been completed, the parking pad and handicapped access has been completed, and the parking area has been graveled. The City signs are up. The grass is now well established.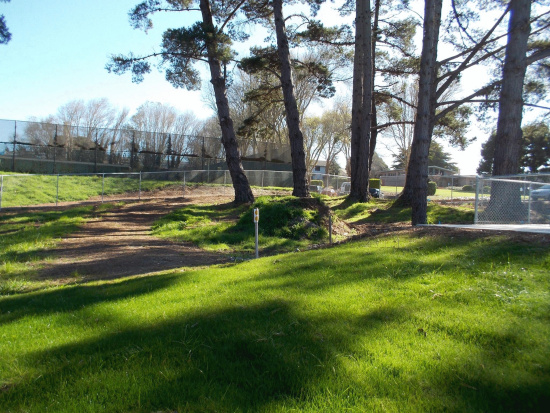 A dog park in Eureka has been a long time coming. Via their Facebook page:
Citizens started asking for a Dog Park in Eureka way back in 1996. Dog parks were popping up allover the world and were shown to be an excellent way of socializing and exercising your dogs to make them happier, healthier, and friendlier.

In 2002 the demand for a dog park grew to the point that the city of Eureka began looking for possible sites. Site selection was a long and difficult process. Every property owned by the City of Eureka was evaluated.
They ultimately settled on a lot behind St. Joseph Health Center at the corner of Walford and Watson Drive. The official address is 2020 Watson Street (map).
"The easiest way to get there is to take Harrison to 23rd, and turn on Watson," said Washburn. "It cuts behind the old General Hospital."
Enthusiasm has emanated down the safety corridor from (currently) dog parkless Arcata. "They've been working on it for fifteen years, and it's so exciting," Arcata Dog Park Working Group's Pamela Brown told KHUM today.
Donations for the Eureka Dog Park are still being solicited.
This is phase one of the dog park, Washburn said.
"Phase two will have a much better parking lot. Our parking lot is currently gravel, which we're very grateful for. All the gravel was donated by Eureka Natural Foods, but we need to pave it at some point."
Washburn said they also hope to add a gazebo, flood mitigation measures, and additional parking.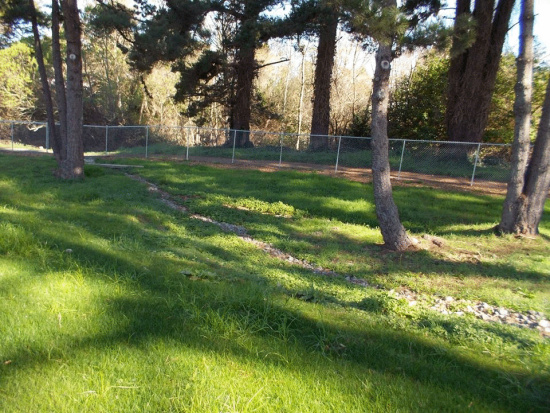 [Photos via Eureka Dog Park Facebook page]
In other dog park news:
The Arcata Dog Park and its advocates are supporting Godwit Days by having a "poop-p-raid" on Wednesday evening, April 8th starting at the Arcata Marsh Interpretive Center parking lot on South G Street in Arcata at 6 p.m. The "poop-p-raid" walkers will be picking up dog stools left by other dog owners who have neglected to do so. This action supports Godwit Days and the future of the Arcata Dog Park at the Little Lake Property next to the marsh.
[This post has been updated from a previous version to include quotes and audio from Amy Washburn.]