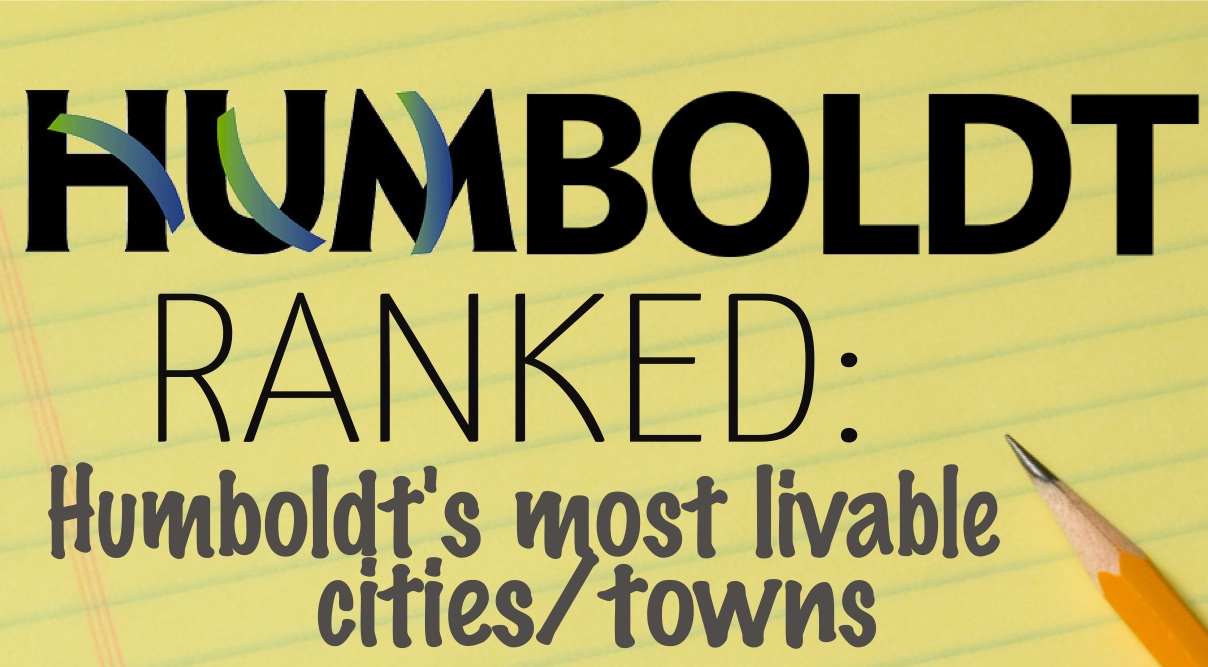 Recognizing and embracing the human inclination to want to list things in an attempt to better understand the world around us, today your Lost Coast Outpost and KHUM are going to launch a new feature where we (and you) attempt to rank Humboldt things. Though lists are prone to arbitrariness and capriciousness, they are almost always good, dumb fun. We can't resist. Nor can (hopefully) you.
Our first topic: Let's rank Humboldt's cities/towns by their livability. What makes a community livable? That's gonna be up to you.
Here's how this will work: Starting at 1 p.m., we'll open up the phones on KHUM (786-5486). At that point you can call in and pitch a nominee as well as where you think it should go on the list. Sell it, folks. Over the course of the next hour, live on the radio, a definitive ranking will be discussed, debated and ultimately etched in e-stone for all eternity.
Tune in to KHUM 104.3/104.7 to hear the struggle live and follow along with the results below. Later we'll upload the audio for posterity. Are you pumped for this? OK. Let's rank Humboldt.
UPDATE: Humboldt Ranked audio below.
# # #
(NOMINATING/DISCUSSION PERIOD CLOSED; FINAL LIST BELOW)
1. Blue Lake (nominated by caller Michael in Macktown)

2. Ferndale (nominated by caller Rex Bohn)

3. Arcata (nominated by commenter Lorrie Hanawalt)

4. Eureka (nominated by commenter Lorrie Hanawalt)

5. Fieldbrook (nominated by caller Michael in Macktown)

6. Freshwater (nominated by Old Shake)

7. Fortuna (nominated by caller Sean)

8. Myrtletown (nominated by caller Tyler)

9. Hoopa (nominated by caller Phil)

10. Alderpoint (nominated by caller Chris)

Bubbling under:

Scotia (nominated by caller Rex Bohn)

Garberville (nominated by commenter G-ville; unnominated by caller Phil)

Hydesville/Carlotta (nominated by commenter Donovan)

Willow Creek (nominated by commenter A Barker)

Orick (nominated by commenter O. Driftwood)

Alderpoint (nominated by caller Chris)

Hoopa (nominated by commenter O. Driftwood)

Cutten (nominated by caller Rex Bohn)