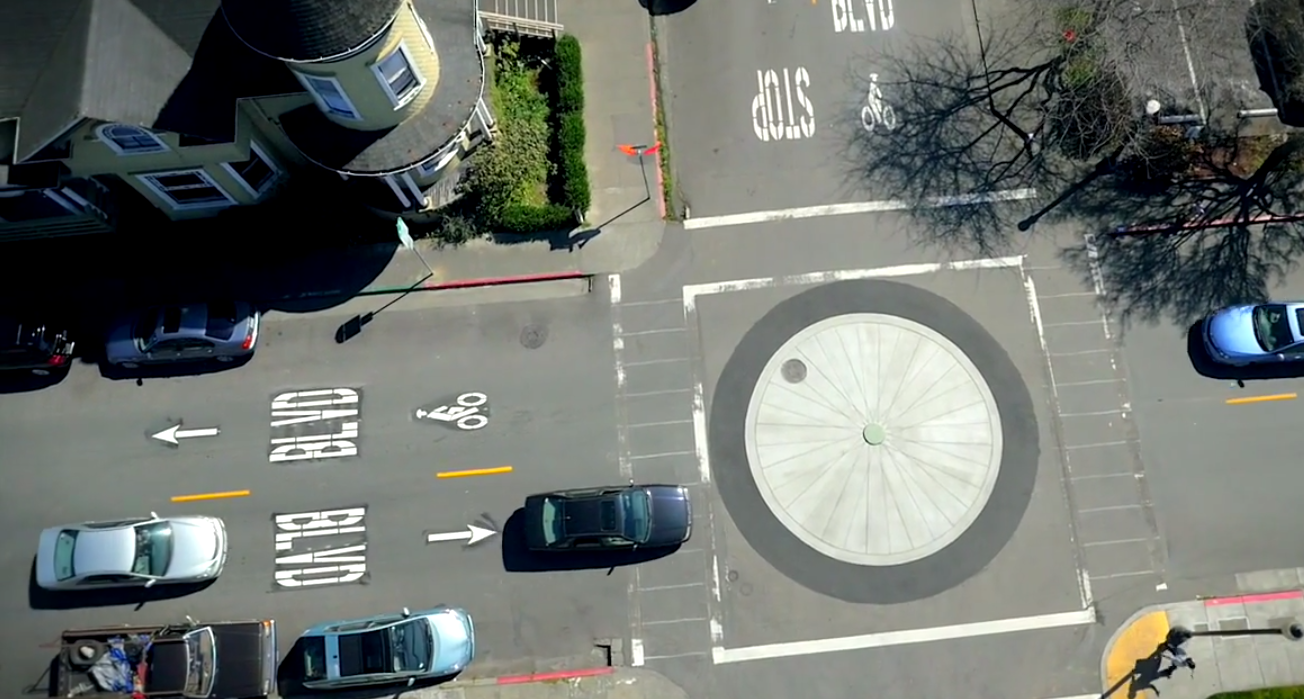 The City of Arcata has posted a slick video to YouTube in an attempt to educate its citizenry about how to to wrap brains around the recently completed Bicycle Boulevards that now crisscross downtown.
The clip contains a section addressing the circular concrete not-a-roundabout at the intersection of 10th and I streets. Its presence is explained as follows:
"One of the most notable changes is at the intersection of 10th and I where it was chosen to construct a concrete bicycle wheel and hub, representing the intersection of the first two Arcata Bike Boulevards. This intersection remains a two-way stop as it was previously. An all-way stop and possible all-way yield were options which were not supported based upon the traffic counts and public input."
There. Full stops if you're driving on 10th Street, people. If you're on I Street? Roll on through. Now you know. Full video below.