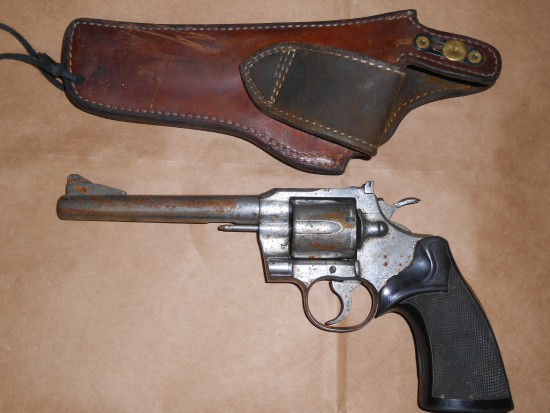 From the Humboldt County Sheriff's Office:
On 04-07-2015, at approximately 9:10 p.m., the Humboldt County Sheriff's Office received a disturbance call from a residence in the 400 block of Par Ave., Redway. It was reported that an intoxicated person was in possession of a firearm.

Upon arrival, a Sheriff's deputy located Clitton Schilling (age 49) who was heavily intoxicated in the front yard. The deputy placed Schilling under arrest for public intoxication and searched his person. The deputy located an empty leather holster on Schilling's waistband. During the investigation, it was determined that Schilling hid the firearm inside the residence prior to the deputy's arrival. The deputy was able to confirm this information with a witness who was on scene.

The deputy learned that one of the residents was on local probation with a search and seizure clause. The deputy searched the residence and located a .357 Colt Magnum revolver which was hidden inside an interior wall of the residence. The deputy was able to compare the revolver to the holster and it was an exact match.

It was also determined that Schilling is a convicted felon which prohibits him from possessing firearms. Schilling was transported to the Humboldt County Correctional Facility where he was booked for public intoxication and being a convicted felon in possession of a firearm. Schilling's bail was set at $50,000.

Anyone with information for the Sheriffs Office regarding this case or related criminal activity is encouraged to call the Sheriffs Office at 707-445-7251 or the Sheriffs Office Crime Tip line at 707-268-2539.