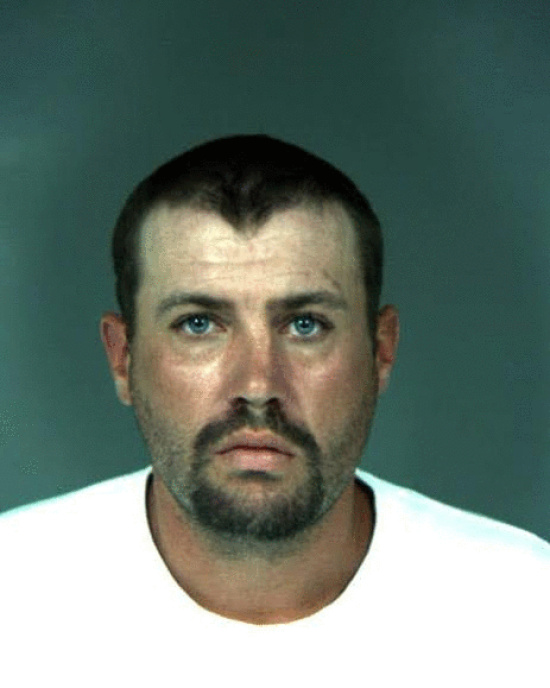 Eureka Police Department press release:
On 07/31/15 at about 11:49 p.m., the Eureka Police Department Communications Center received a call from a resident on the 2500 block of California Street. The caller said their neighbor's home was being burglarized.

Officers responded and observed a broken window to the rear of the residence and could see a person moving room to room inside. Officers secured a perimeter around the house.
The suspect, later identified as Thomas Prince, 31 of Eureka, became aware of the officers and attempted to flee out of a window. He was met by officers and retreated back inside. He then tried to flee out the front door but was again met by officers.
Officers lit up the residence with patrol vehicle spotlights and communicated with Prince with a loudspeaker. Prince was told to come out with his hands up. Prince eventually complied and was taken into custody without further incident.
K9 Vex cleared the residence and no other suspects were located. Prince was booked into the Humboldt County Correctional Facility and charged with Burglary, Ex-Felon in Possession of a Firearm, and Parole Violation. Thank you to the caller for watching out for their neighbors and calling in a residential burglary.