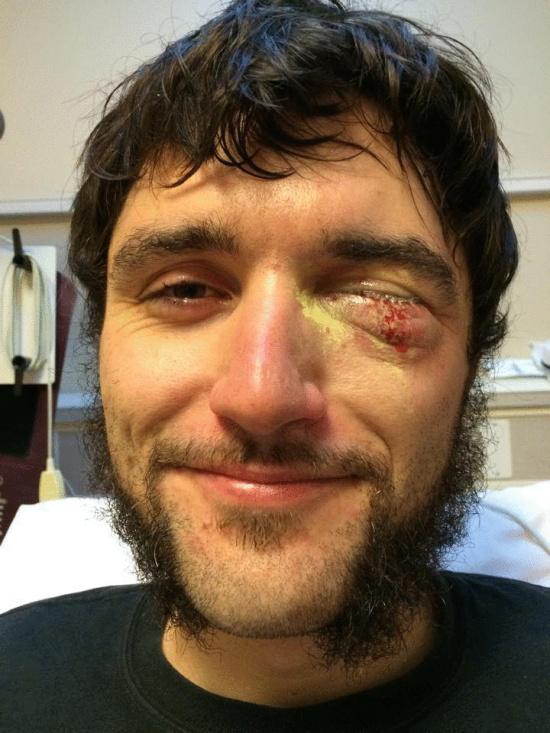 You remember the case — after Sean Leydon was shot in the face by passers-by with a paintball gun in Arcata one night, he wrote a passionate and angry open letter to his assailants.
University police now believe they have a name to whom Leydon can address his future letters. From the Humboldt State University Police Department:
Humboldt State University Police have arrested a man and identified three other suspects in the paintball gun shooting, which took place near campus in July.

The 18-year-old suspect, Benjamin Clay Albright, of Arcata, was allegedly the driver of the SUV involved in the July 27 incident that left one man injured. The shooter is believed to be one of the three passengers, according to UPD Lt. Melissa Hansen.

Police confiscated the paintball gun used in the shooting, said Hansen.
PREVIOUSLY