Conditions for the Humboldt Critter Crawl manifested beautifully: almost no wind, muted waterscape, planned assistance from a high-powered incoming tide and the esteemed Madaket providing a cheering section and further support. Over 20 swimmers signed up for the 4.5-mile course from the cove south of the U.S. Coast Guard station (which has an official name – someone tell us what it is!) to "The Fisherman" memorial statue on Woodley Island, where they were greeted with food, liquid, music and applause.
The event raises funds for the Northcoast Marine Mammal Center, saviors of seals, sea lions, dolphins and other warm-blooded creatures of the sea.
Jellies, however, are on their own – and showed up en masse to the Crawl. At least one person stroked into a fringy undulating creature and felt a slight sting. (He carried on nonetheless.)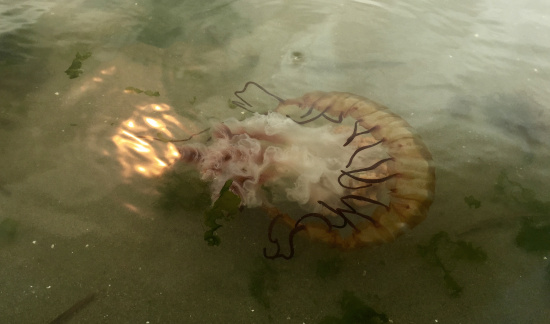 One of the dozens of moon jellies sighted in the bay.
Swimmers and their escorts awaiting the start.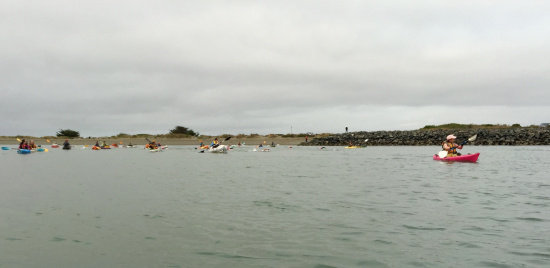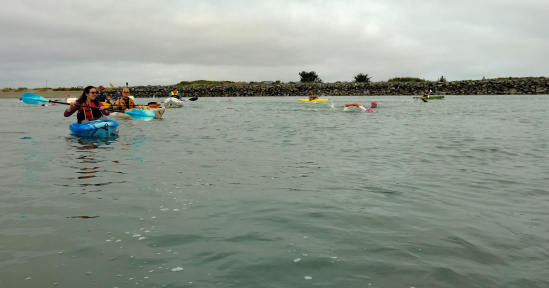 And they're off!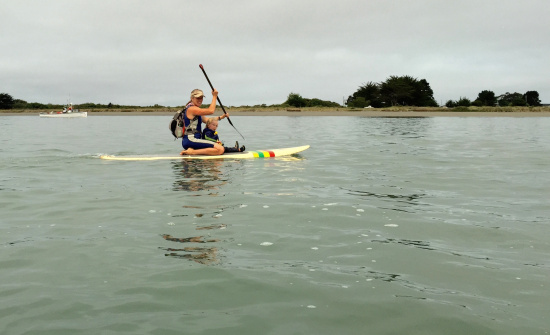 A particularly intrepid mom with son and excellent knees.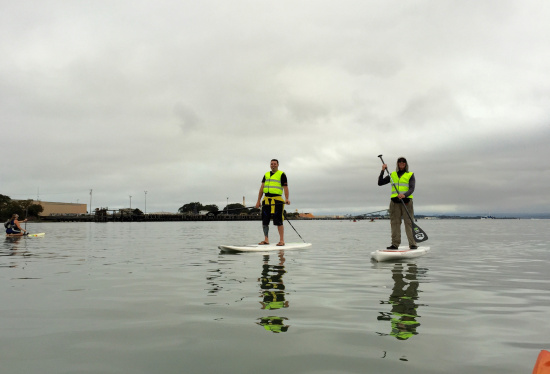 Hey, look! It's the PacOut guys!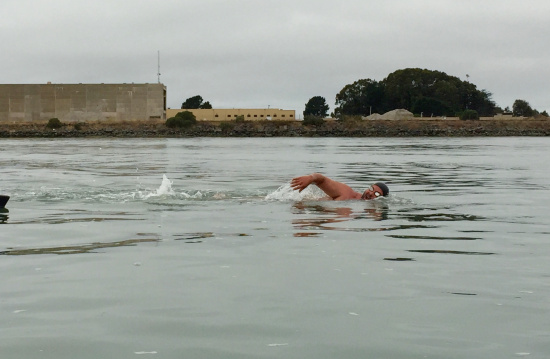 Excellent form was the norm.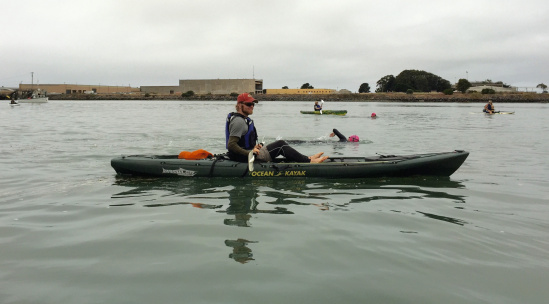 Kayak escorts were essential providers of direction, safety.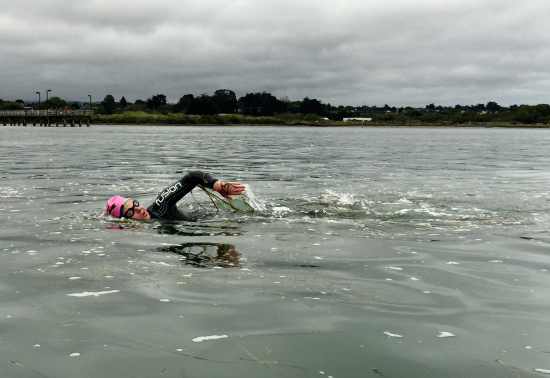 Eel grass did not slow our swimmers down! #SwimmableCA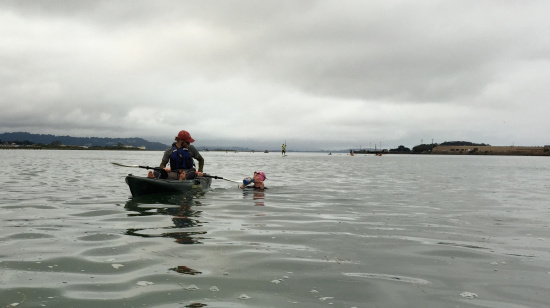 Electrolyte break!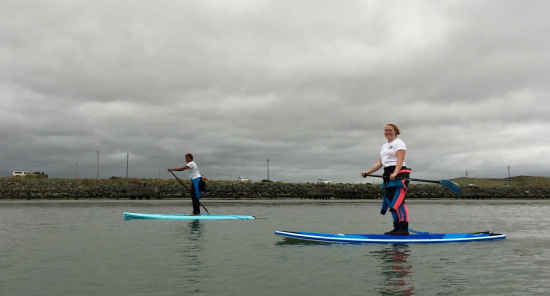 Northcoast Environmental Center and One Love Stand Up Paddle teamed up in support!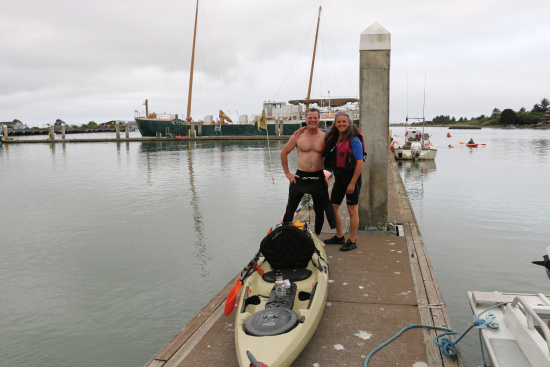 Mike Callahan and Elizabeth Mackay provide an example of a time-tested team.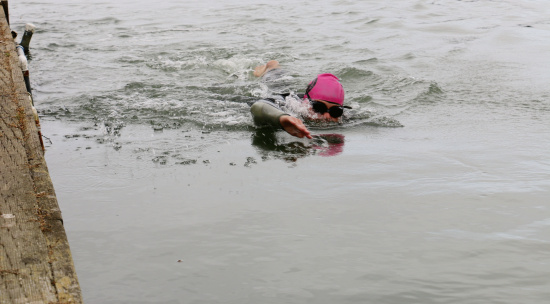 Reaching the finish "line."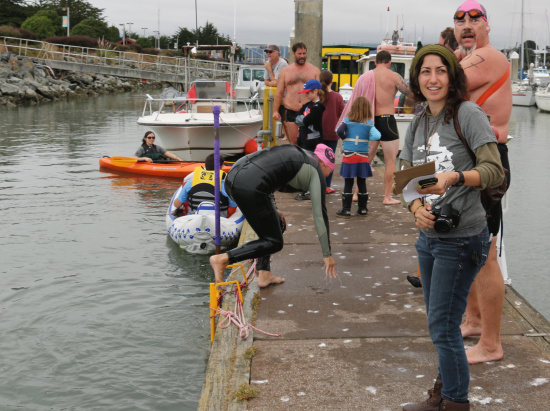 The ladder was a last-minute challenge.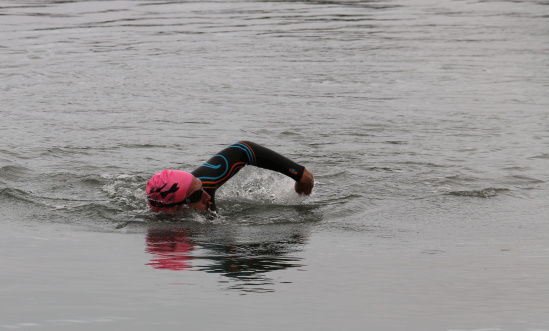 Gliding.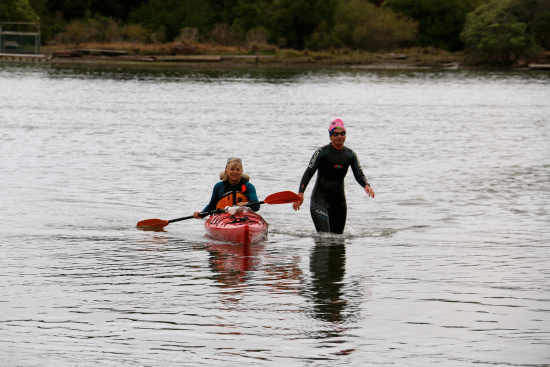 At some point, it makes sense to walk.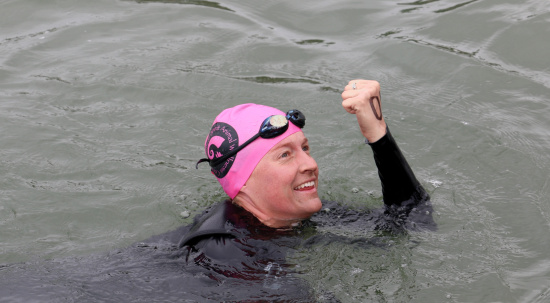 "What's your number?!"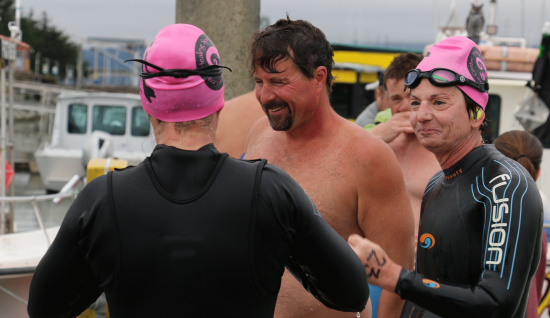 Everyone was a winner!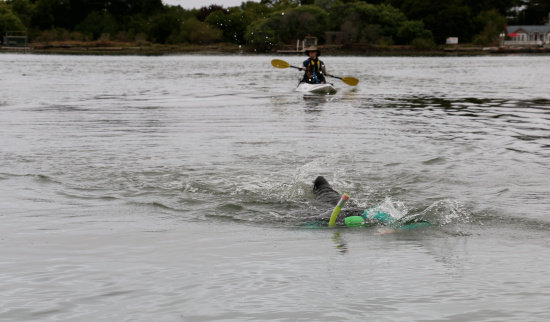 Snorkels, optional.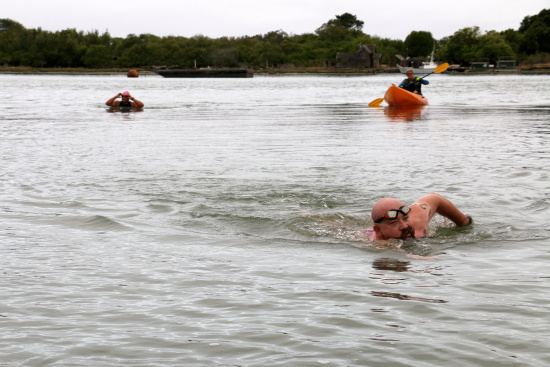 Wetsuits, optional.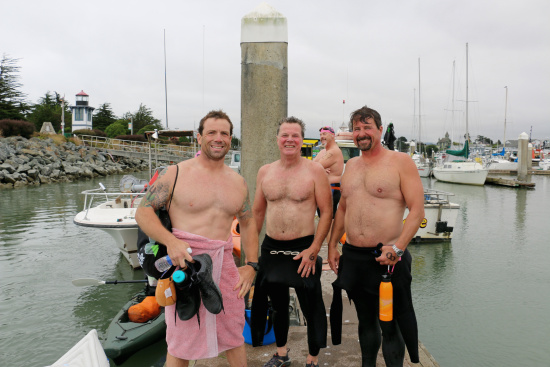 The thrill of completion.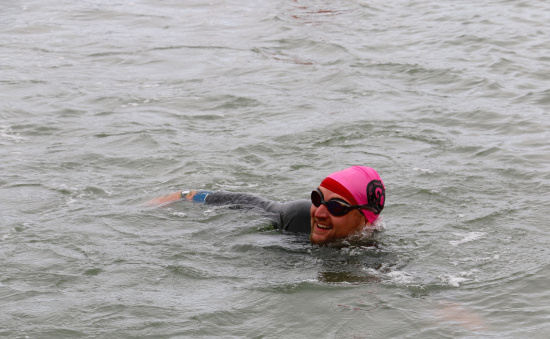 This guy looks familiar. Like maybe he used to be on the radio.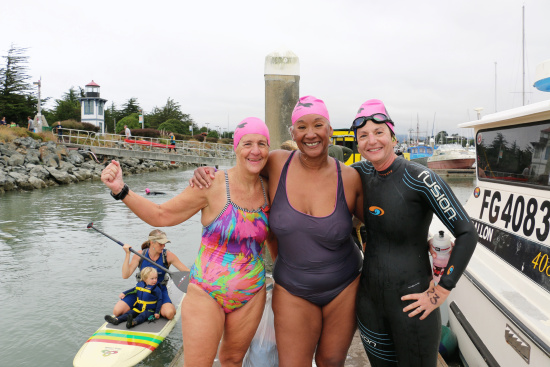 Rockin' on the docks, kickin' ass along the way.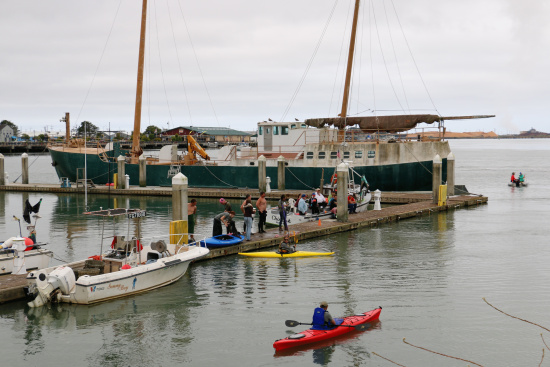 The finish.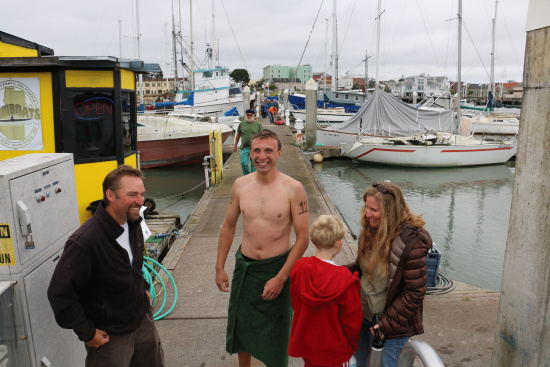 Jasper.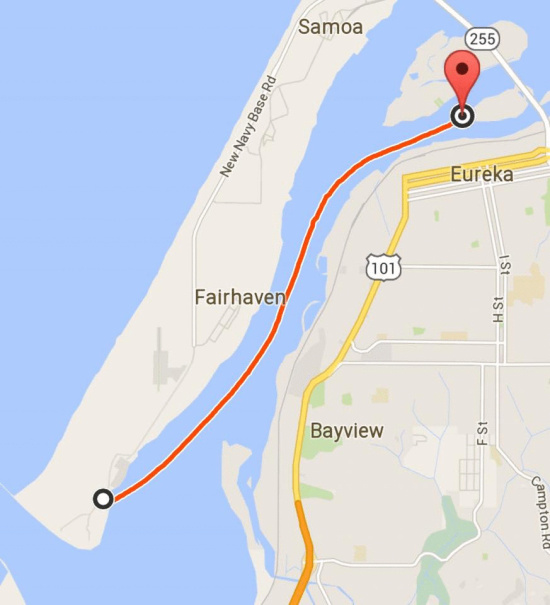 The course.