Skip to 1:13 in the video for the most up-to-date fire information for Northern California. Calfire
Today's Calfire Fire Situation Report shows towers of smoke billowing from the 47,000-acre Rocky Fire near Clearlake.
Calfire Chief of Public Information Daniel Berlant said in today's report that drought conditions caused the fire to spread at an unprecedented rate yesterday afternoon.
"The fire burned at an explosive rate," Berlant said. "Within a five hour period, it consumed 20,000 acres. That's a historic, unprecedented amount of acreage burned in such a short amount of time."
The fire has spread throughout Lake, Yolo and Colusa Counties. The blaze has destroyed 24 homes and 26 outbuildings so far.
Firefighters are focusing their efforts on preventing the fire from jumping U.S. Highways 16 and 20.
The fire is 5 percent contained.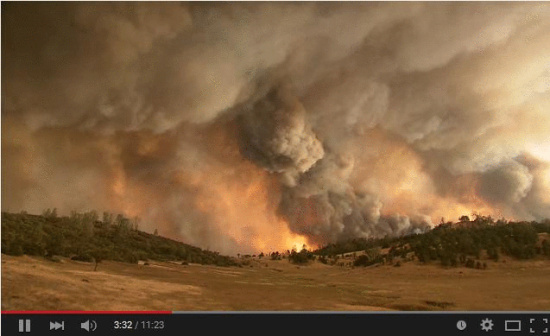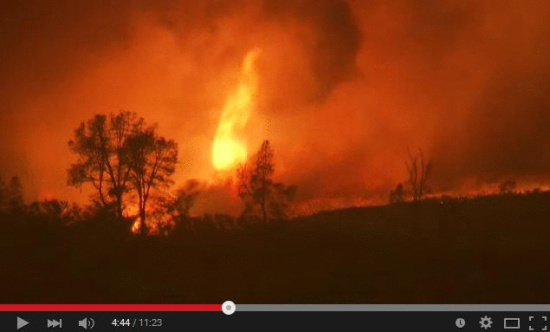 Below is Calfire's statewide, interactive fire map.