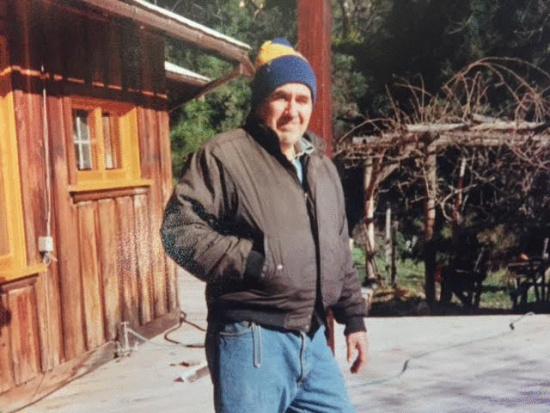 Howard James Henderson passed away in his sleep on August 20, 2015 at his son's home in Willow Creek, CA. He was 78 years old.
He was born in St. Maries Idaho on March 14, 1938 to Ellen and Bill Henderson. When he was a young boy the family moved to Oregon and followed the logging camps. He graduated from Waldport High School in 1956. He received an athletic scholarship to attend Linfield College where he excelled in football and track & field.
Upon graduating from Linfield with a teacher's credential and a Master's in English, he was hired to teach and coach at Hoopa Valley High School. He quickly became the president of the teacher's union while pursuing an administrative credential at Humboldt State.
Henderson became vice-principal at Hoopa Valley High School at the age of twenty-nine. He went on to become principal, then left Hoopa to take over as principal at Arcata High School and eventually McKinleyville High School. He finished his career as superintendent of the Round Valley School District.
Henderson grew up in the logging industry and nearly died after a log rolled over him while setting chokers during summer break in college. This event helped him to value and focus on his education. Even though he was an educator by trade, he loved the woods, drinking a few beers and hanging out with loggers.
He owned three portable sawmills and enjoyed making lumber from trees on his thirty-two acre ranch in Trinity County. Fisher Ranch was he and his late wife MaryAnn's refuge. The Colony, Trinity Village residents, and nearby neighbors helped to make Fisher Ranch Howard and MaryAnn's favorite place on Earth.
He worked hard during his life and rose from humble beginnings. He accomplished much from being a boy born along the St. Joe River in Idaho. He instilled the value of a dollar earned, the importance of saving and investing, focusing on the long term, and getting an education.
Henderson was preceded in death by his wife MaryAnn, his parents Ellen Leinonen and Bill Henderson, stepfather Pete Leinonen, and brother-in-law Joe Lockhart.
He is survived by his sons Jason Henderson and wife Adele, Kirk Henderson and wife Tammy, grandchildren Joel, Jill, Devon, and Mariah, his sister Joyce Lockhart, and numerous nieces and nephews.
A special Thank You to his grandson Joel Henderson for his caring support that helped him to remain at home during the last months of his life.
To honor his wishes there will be no formal services. Family and friends will be invited to a Celebration of Life at a later date. His ashes will be joined with MaryAnn and laid to rest at a memorial on the Fisher Ranch.