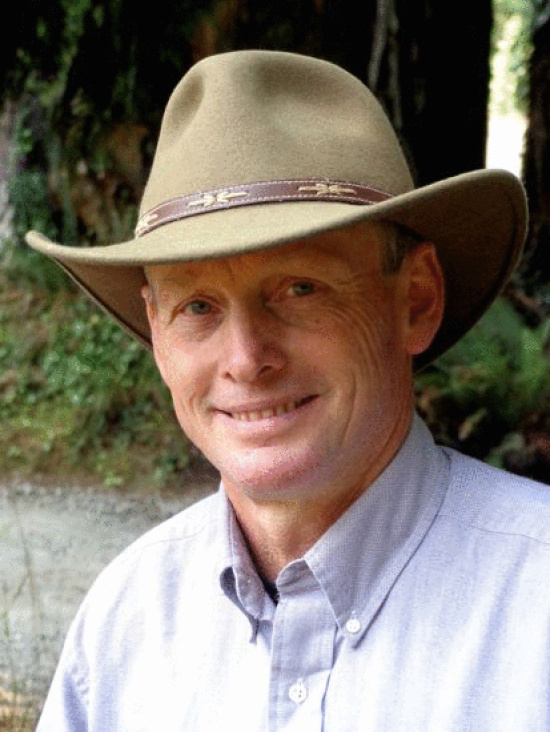 Mike Wilson has a challenger for the 3rd District seat on the Humboldt County Board of Supervisors, a seat incumbent Mark Lovelace will leave vacant after his current term ends.
That challenger, Arcata farrier Uri Driscoll, has at least one area of starkly divergent opinion from Wilson — how best to manage our coastal dunes. Driscoll has been a tireless critic of local conservationist efforts to remove European beach grass (aka Ammophila arenaria), conducting his own rogue experiments and even protesting at a local kids' field trip.
Wilson, meanwhile, is board president at the nonprofit Friends of the Dunes, one of the main groups behind the removal effort.
Should make for some interesting debates.
Here's Driscoll's press release:
Longtime Arcata businessman and environmental advocate Uri Driscoll announced today his candidacy for Humboldt County third district supervisor. Driscoll has lived in Humboldt County for 33 of his 55 years where he lives with his wife, dogs, horses and assortment of other critters. He has operated his professional farrier business for 26 years. During that time he has had the privilege of getting to know a wide variety of people and understand perspectives on everything from lack of public process to improving our schools and public safety.

"It is clear that the public's interest is not only in grandiose schemes but in the day to day smaller things that make our lives fulfilling and rewarding," Driscoll said.

Driscoll has been one of the tireless advocates for sustainable trail systems through his work with various horsemen's associations and his daily use of community trails. Concerted efforts by Driscoll and others have made sure that coastal plant eradication projects take into account the unintended and detrimental effects to coastal wetlands, valuable wildlife habitats and the increased exposure to risks associated with expected sea level rise.

As third district supervisor he plans to bring together ideas and concerns from the diverse voices of the district and county.

"We have the opportunity to be innovative in our approach to enhancing the many aspects of Humboldt County life we hold dear," Driscoll said. "That approach will require being inclusive and open to fresh, creative ideas while honoring our history and those who have worked so hard before us."

As a life-long Democrat, Driscoll understands that sound, sensible solutions are found by including a wide spectrum of ideas from community members as well as soliciting broad minded experts.

"Our challenges include protecting our infrastructure, homes and agriculture lands from expected sea level rise, reigning in the rampant destruction from marijuana grows and providing support and encouragement for the development of sustainable, living-wage jobs," Driscoll said.

Driscoll strongly feels the need to engage resourcefulness and teamwork to create a better community and that the county's challenges will take out-of-the-box thinking and commitment that he enjoys bringing to the table.

"My role as third district supervisor will be to work effectively with the people of the third district, county staff and fellow supervisors to include a wide variety of perspectives to develop responsible and affordable solutions to make this place we call home even better," Driscoll said.