Trinity County Health and Human Services press release: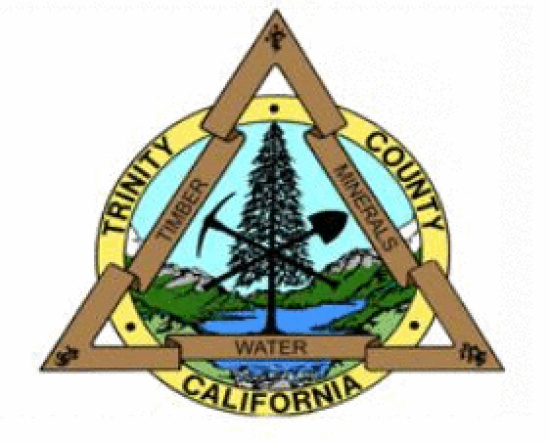 Wildfire Smoke and High-Efficiency Particulate Air (HEPA) Filters
DATE: 08/09/2015
TRINITY COUNTY – Fire activity continues to keep fire departments active in all areas of California. Continued dry, hot, windy conditions through the weekend will keep fire danger high.
The North Coast Unified Quality Management District has reported that the smoke from the fires are creating a health hazard in the areas of Weaverville, Hayfork, Denny, Trinity Pines, Mad River, Ruth, Dinsmore, and the Hyampom area.
People who are at greatest risk of experiencing symptoms due to smoke include: those with respiratory disease (such as asthma), those with heart disease, young children, and older adults. These sensitive populations should stay indoors and avoid prolonged activity. All others should limit prolonged or heavy activity and time spent outdoors. Even healthy adults can be affected by smoke. Seek medical help if you have symptoms that worsen or become severe.
High-Efficiency Particulate Air (HEPA) Filters have been placed at the following locations (Clean Air Shelters):
Hayfork Evacuation Center (Open 24 Hours)
Solid Rock Church
66 Tule Creek Road
Hayfork, CA 96041
Roderick Senior Center (Monday-Friday 9:00am - 3:00pm)
90 Corral Avenue
Hayfork, CA 96041
Golden Age Center (9:00am - 7:00pm)
201 Browns Ranch Rd
Weaverville, CA 96093
Junction City School (9:00am - 7:00pm)
430 Red Hill Rd
Junction City, CA 96048
Newly Added:
Southern Trinity Health Services
(Monday-Tuesday, Thursday-Friday 8:30am-5:00pm, Closed Wed.)
321 Van Duzen Rd.
Mad River, CA 95526
Note: The Mad River Evacuation Shelter was closed on 8/5/15 at 3:00pm. The Burnt Ranch Clean Air Shelter was closed 8/7/15 at 3:00pm.
All people in a smoky area (except firefighters or emergency personnel) should avoid strenuous work or exercise outdoors. They should avoid driving whenever possible. If driving is necessary, people should run the air conditioner on the "recycle" or re-circulate mode to avoid drawing smoky air into the car.
Closing up a home by shutting windows and doors can give some protection from smoke. Most air conditioners are designed by default to re-circulate indoor air. Those systems that have both "outdoor air" and "re-circulate" settings need to be set on "re-circulate" during fire/smoke events to prevent smoke-laden air from being drawn into the building.
Once people have closed up the building in which they live, they should avoid strenuous activity, which can make them breathe harder and faster. They should drink plenty of fluids to keep their respiratory membranes moist.
Foods prepared for use during a smoke event should not require frying or broiling, since these activities can add particles to indoor air. Vacuuming should also be avoided, since most vacuum cleaners disperse very fine dust into the air.
If smoke levels increase to very unhealthy or hazardous levels, it may be appropriate for some individuals to stay in a clean room in the home, relocate temporarily to a cleaner air shelter, or to leave the area entirely if it is possible and safe to do so.
Clean Air Shelters are open in some areas of Trinity County where the air quality is the worst. These shelters are not intended for people with acute medical problems related to the smoky air. They are not staffed with EMTs or Nurses.
People with respiratory distress need to seek medical care with their Health Care Provider. According to Trinity County Public Health Officer Dr. David Herfindahl, "If you are experiencing repeated coughing, difficulty breathing, more wheezing than normal for you, chest tightness or pain, skipped heart beats, or are dizzy contact your health care provider or call 911."
Note: N95 particulate respirators may provide protection if they are properly fitted, and are recommended for use by first responders (fire, emergency medical, and law enforcement personnel) who are required to work outdoors. All others are encouraged to remain indoors. N95 masks can be purchased at hardware and other stores. Limited supplies are available at the Hayfork Community Health Clinic.
Guidelines:
1.5-3 miles visibility
People with heart or lung disease, older adults, and children should avoid heavy or prolonged exertion.
1-1.5 miles visibility
People with heart or lung disease, older adults, and children should avoid all physical activity outdoors.
Under 1 mile visibility
Everyone should avoid all physical activity outdoors. People with heart or lung disease, older adults, and children should remain indoors and keep activity levels low.
For additional information, see the Wildfire Smoke Public Service Announcement