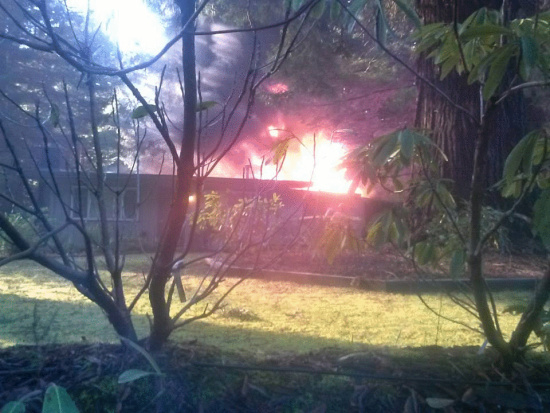 UPDATE, 3:07 p.m.: The bulk of the fire has been extinguished, report firefighters on scene. Two people live in the home; both are safe. The Red Cross is responding to the scene to see if it can offer assistance, according to scanner traffic.
###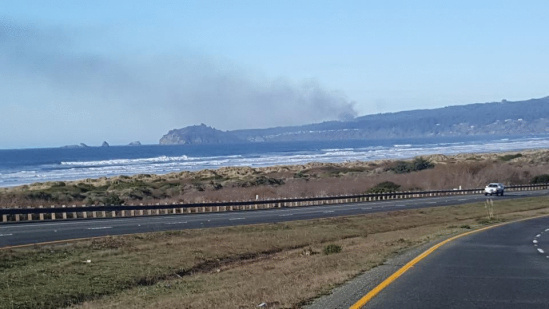 UPDATE, 2:33 p.m.: Patrick's Point Drive has been fully closed.
###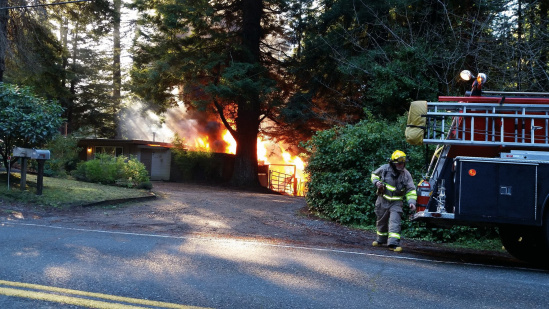 A single-family home on the 600 block of Patrick's Point Drive, just north of the town of Trinidad, caught fire a little over a half an hour ago. Fire departments from across the region, including Calfire, have responded to the scene with engines, firefighters and water tenders. One Humboldt Bay Fire engine has shifted north to cover an Arcata Fire station while that agency assists on the ground in Trinidad.
Currently law enforcement is providing traffic control on Patrick's Point Drive while firefighters attempt to contain and knock back the blaze.
We will update when we know more.