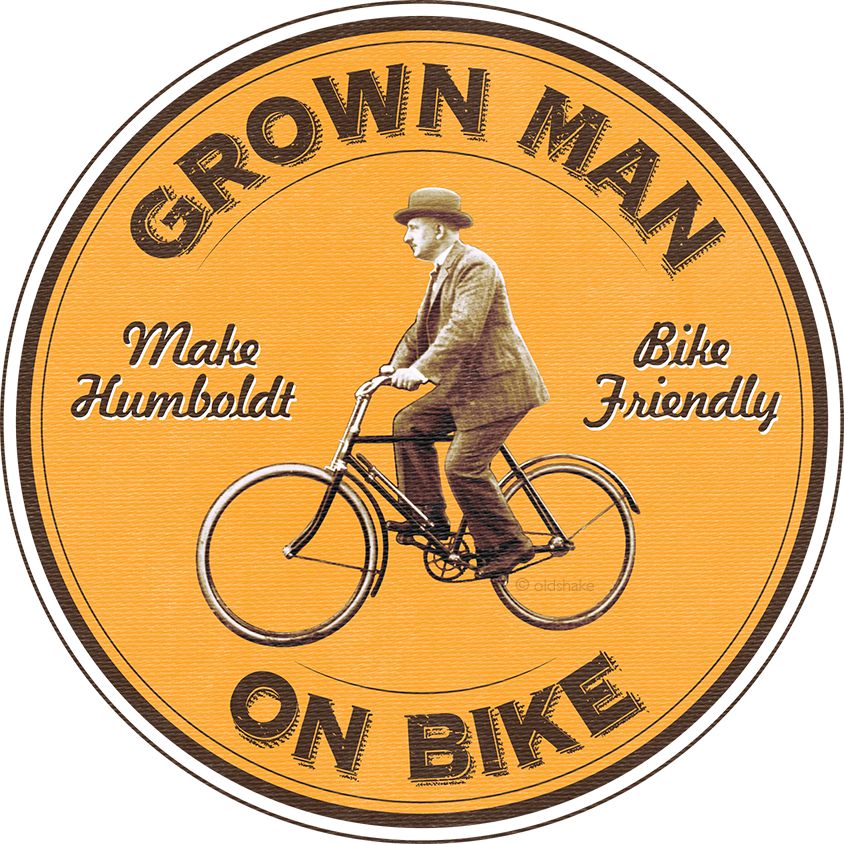 Local artist Zeke Smith fashioned the above logo in response to a proposed bicycle ordinance in Eureka, and he's made it available on a line of products through cafepress.com.
A draft of the ordinance included such rules as "always keep your feet on the pedals," "always lock your bike in an official rack" and "no acrobatic, fancy or stunt riding!" (We're paraphrasing.)
At a community meeting last month Eureka Police Department Chief Andy Mills said the ordinance is aimed, in part, at curtailing crimes committed by GMOBs, or grown men on bikes. But numerous cycling enthusiasts have taken offense at this approach, arguing that it's overly restrictive and profiles cyclists.
If you're among this group, you can now accessorize your GMOB pride with coasters, magnets, hoodies, stickers — even a water bottle that looks perfect for a long ride.
As for the ordinance, it's slated to be considered at an upcoming meeting of the City's Transportation Safety Commission.