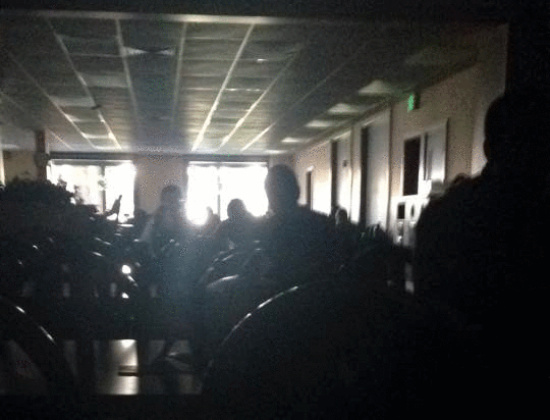 UPDATE, 10:41 a.m.: Word is that power has returned to HSU. Sorry, kids. We tried.
According to the Mad River Union, a power line fell for unknown reasons, setting a truck and the ground on fire.
# # #
Original Post: Multiple LoCO readers wrote in this morning to report power outages throughout Arcata, including students at HSU where classes are being held despite the Presidents Day holiday. PG&E's outage map indicates that an estimated 2732 customers are affected by power probs, currently. While LoCO has yet to confirm a relation, the Arcata Fire Protection District make mention via social media that they were responding to a vehicle fire and downed power lines near 13th and F streets.
LoCO will update this post when we know more.