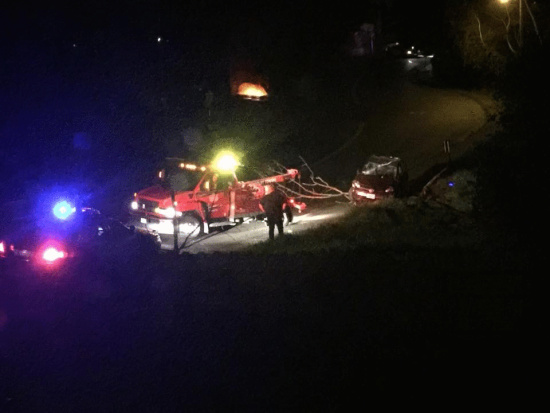 Brand new Prius was abandoned by a driver at the scene of an accident in Eureka last night. [Photos provided by a reader.]
According to Eureka Police Department spokesperson, Brittany Powell,
On 02/17/15 at about 11:44 p.m., Officers responded to the 1400 block of Hodgson Street for the report of a vehicle that drove off the roadway. Upon arrival, officers located a 2015 Toyota Prius that had driven approximately 30 feet into the brush north of Hodgson Street. The driver of the vehicle was no longer on scene. Anyone with information on any of these collisions are asked to call the Eureka Police Department at (707) 441-4060.