UPDATE, 12:10 p.m.: The coast is clear. Deputy Dennis Gagnon tells the Outpost that the suspect device turned out to a container for carrying fishing poles, though you can see why there was some confusion: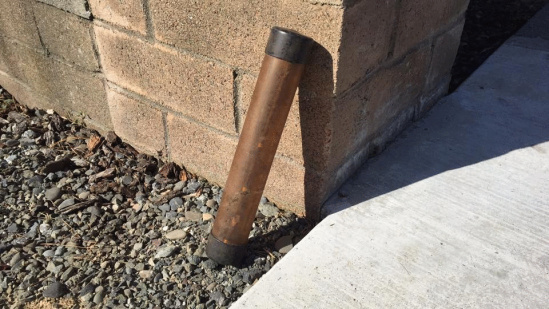 Did you leave your fishing poles outside of HealthSport?
Anyhoo. Great job, bomb-bot!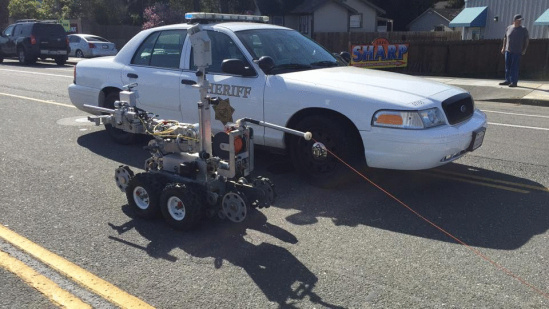 ###
UPDATE, 11:42 a.m.: Part of HealthSport is being evacuated.
###
Myrtle Avenue has been closed near the intersection of Pennsylvania while the bomb squad investigates a suspicious object found near HealthSport.
The Outpost's Andrew Goff is at the scene, and reports that law enforcement has deployed the bomb squad robot.
More as we get it.