UPDATE 2/21: Reports from people at the scene indicate that the individual who went to the hospital was sprayed with some form of mace and not burned.
UPDATE 3:25 p.m.: Video from Sunny Faulkner.
###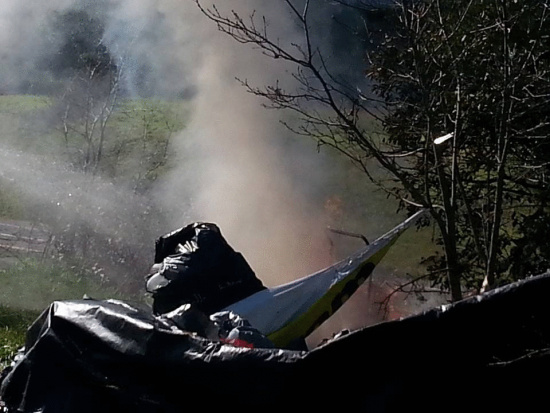 [Photos by Debra Carey.]
UPDATE: 1:56 p.m.: Scanner indicates that the victim has facial burns and an unknown suspect intentionally set the victim on fire.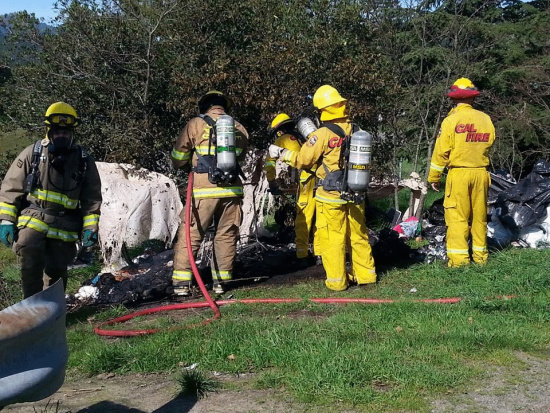 [Photos by Debra Carey.]
###
Original post:
According to scanner traffic, emergency personnel responded to the report of one person injured and a debris fire threatening to spread to "a massive amount of garbage on scene." Reports from the scene located near Redwood Drive and Thomas Drive in Garberville say that the fire is currently only 6x6 and the debris pile is not being threatened.