UPDATE 10:32 p.m.: A photo of officers searching for the suspects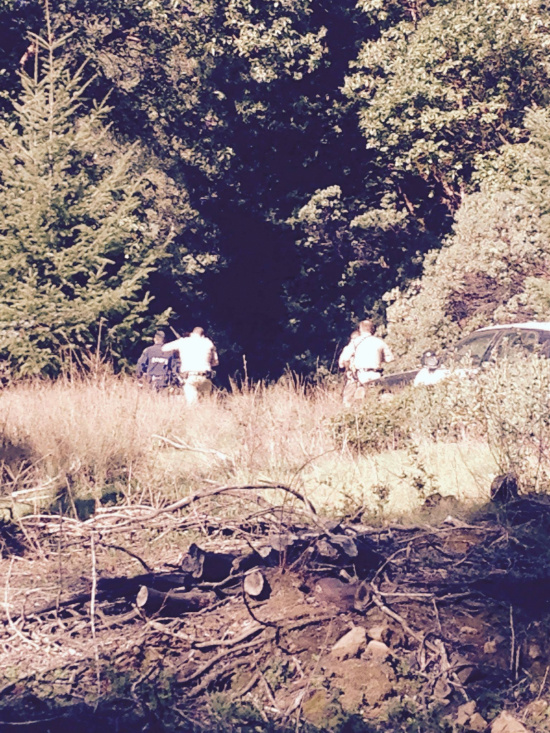 UPDATE 5:20 p.m.: The California Highway Patrol has released more information on the suspects who were arrested today on Alderpoint Road and what let law enforcement to pursue them. See press release below.
CHP press release:
On 02/22/15, at approximately 0730 hours, an officer with the CHP Garberville Area Office observed a silver Chevy Pickup on the shoulder of S/B US-101, just south of Sprowel Creek Road. The officer observed the Chevy cross a divided freeway from the S/B US-101 shoulder into the N/B US-101 traffic lanes. There was a ATV located in the bed of the Chevy Pickup.

The officer attempted to conduct an enforcement stop on the vehicle by activating his forward red lights and siren. The driver of the vehicle failed to yield and a pursuit ensued. The pursuit lasted approximately 11 minutes beginning at US-101 N/O of Sprowel Creek Road and was discontinued on Bell Springs Road N/O Harris Road. .

The officer located the Chevy on a dirt spur road near Harris Road hidden under brush. The Chevy was confirmed to have been stolen. The ATV had been removed from the bed of the Chevy. A search of the area was conducted by CHP with the assistance of the Humboldt County Sheriffs Office and CHP Northern Division Air Operations. Near the Chevy's location, Humboldt County Deputy's observed two subjects with an ATV matching the one that was in the bed of the Chevy. The keys to the Chevy were located in the ATV. The subjects were identified as Seth Robert Morton and Kali Sue Ann Griffith. Morton and Griffith were subsequently arrested by the pursuing officer. The ATV was identified as stolen by the owner of the Chevy. Additional stolen property, Heroin and Marijuana were also located in the ATV.
CHP spokesperson Sergeant Timothy Willock gave further details to the Outpost. He said that in addition to the items mentioned above a laptop and a couple of hard drives were also found in the ATV. These are also suspected to be stolen.
Morton has a Eureka address listed on his driver's license and Griffith has a Louisiana address.
###
Original post: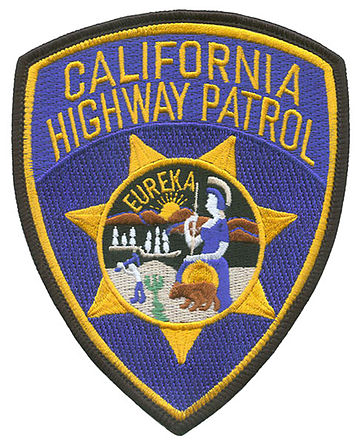 A spokesperson for the CHP has confirmed that two suspects have been arrested today following a pursuit onto rural southeastern Humboldt roads. Details are still being stitched together but the spokesperson did confirm that a male and a female suspect were taken into custody in connection with a stolen Chevy pickup carrying a quad.
We'll update with more information as soon as possible.