Humboldt County Sheriff's Office, Garberville Division press release: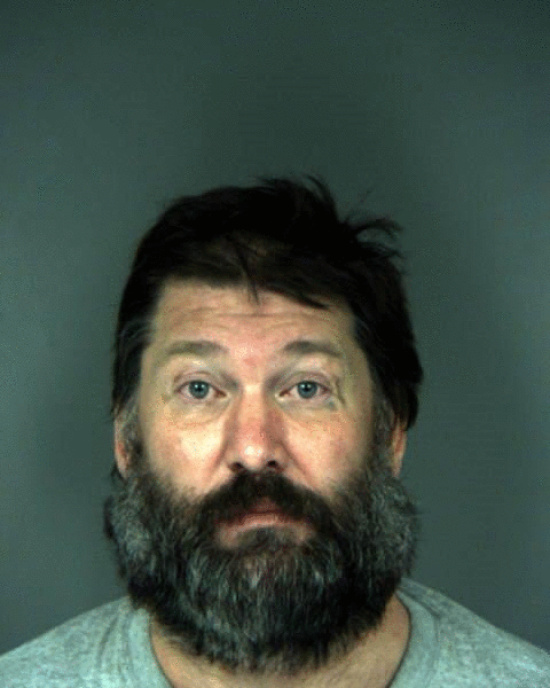 On 02-23-2015, at approximately 3:22 a.m., the Humboldt County Sheriff's Office received a call from a citizen who reported a disturbance at a residence in the 800 block of Mountain View Drive, Benbow.

Sheriff's Deputies responded and met with a victim who reported an unwanted person inside the residence. The suspect was identified as Jacob Sherman (age 45). The victim stated Sherman had entered the residence without permission, was armed with a knife, and started destroying property. Upon the deputies arrival, Sherman barricaded himself inside the residence and refused to come out.

The victim told the deputies that Sherman threw kitchen knives and other items at the victim during the altercation. Officers from the California Highway Patrol were then dispatched for assistance. After a standoff of nearly an hour, sheriff's deputies were able to convince Sherman to exit the residence.

Sherman was taken into custody and charged with assault with a deadly weapon, vandalism, being under the influence of a controlled substance, and resisting arrest. Sherman was transported to the Humboldt County Correctional Facility where he was his bail was set at $50,000.

Anyone with information for the Sheriffs Office regarding this case or related criminal activity is encouraged to call the Sheriffs Office at 707-445-7251 or the Sheriffs Office Crime Tip line at 707-268-2539.