[Photo: Google Streetview]
UPDATE 2:52pm: Sure, he got detained in the 10 a.m. hour. It looks like that didn't slow his roll.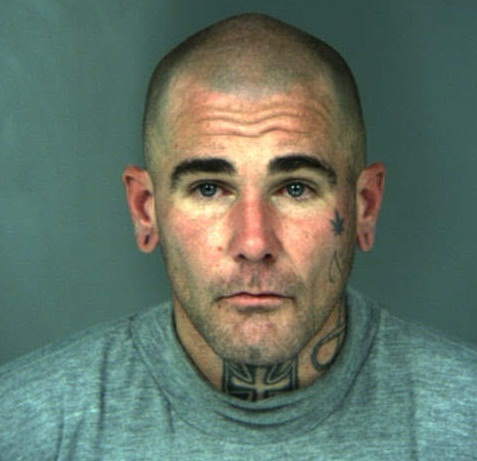 From Eureka Police Department:
At 11:43a.m., officers responded to a business on the 2440 block of Broadway after employees caught a male taking items out of service trucks. The male was Steven Beck (35) of Eureka and the same male that took the tip jar from Dutch Brothers. This time around he was arrested for petty theft and probation violation.
Asked for backstory on the suspect, Powell said that Mr. Beck has already been arrested three times in 2015, or roughly one arrest every two and a half weeks.
# # #
Original Post: A man apparently rode his bike through the Dutch Bros. drive-through and grabbed the tip from the window at around 10am this morning. An assertive KHUM caller said that he saw the theft, called EPD, and tailed the thief until the police apprehended the suspect.
According to Eureka Police Dept's Brittany Powell:
"The witness was able to provide several directions and our officers caught up with him near the 1,000 block of Del Norte street. They made contact, did a field interview, and the victim did not want to press charges."
Why did Dutch Brothers turn the other cheek?
As of this writing, Dutch Brothers employees could not speak on the record and management hasn't responded (yet).
Click below to hear EPD's understanding of this morning's events: