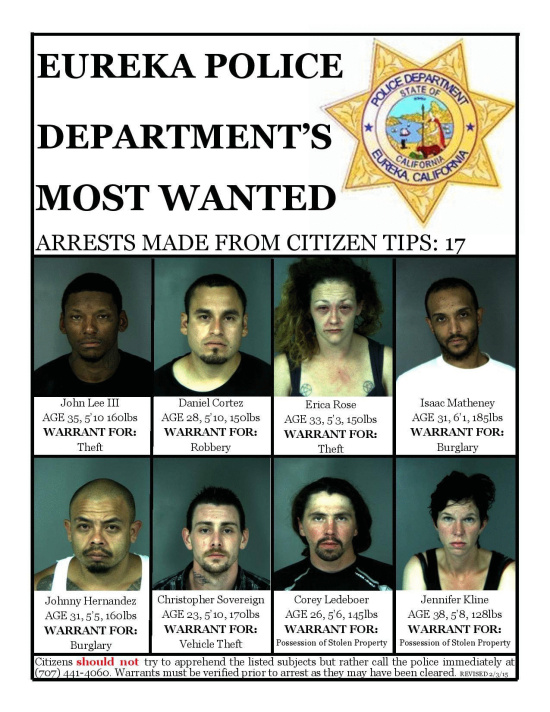 The Eureka Police Department (EPD) released the most recent version of their Most Wanted poster today. On the 28th of this month, it will have been a year since their Most Wanted poster debuted so we reached out to the department asking how successful this strategy has been.
According to Brittany Powell, spokesperson, "Overall, the posters have definitely been successful. Most of the faces we have put on there have resulted in arrests."
As of January, Powell said, "50 people had been featured on the Most Wanted poster since February 2014. 42 arrests had been made with 17 of them being citizen tips."
The EPD stated when they released the initial most wanted photos, "Experience shows that when people commit property crimes, they continue to offend until apprehended." They asked for the public's help catching those featured in the poster. So…seen any of these folks around? The EPD would love to hear from you at 441-4060.
Just for fun, here's the first edition of the most wanted poster. It appeared in a different form in 2014 than it does now but the basic idea is the same.