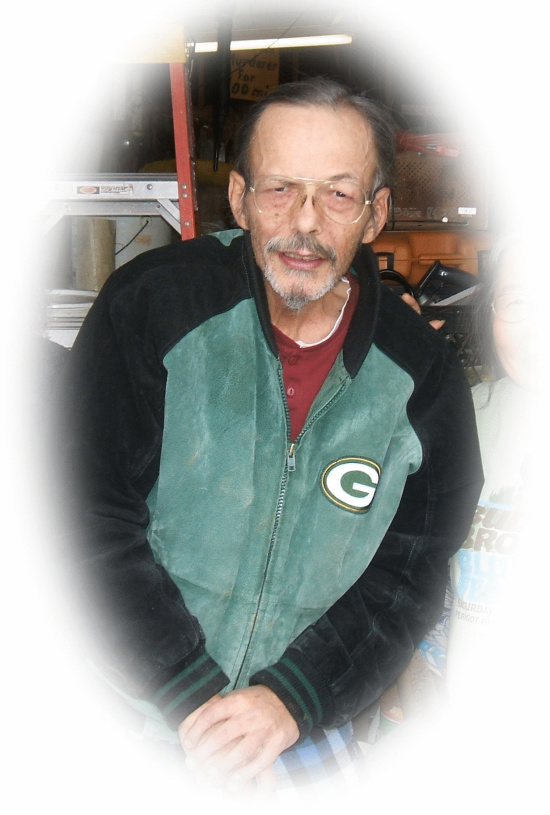 Donald Stephen Davis of Eureka, Calif. passed away peacefully in his sleep on January 3, 2015, after fighting a long illness.
Don was born in Waukesha, Wisc., on June 26, 1949, to Donald Oscar and Kathryn (Sayles) Davis. He was the oldest of seven children. He spent most of his childhood in Waukesha, hanging out with his cousin John Page, looking for mischief. In the early to mid-1950s, while his father was in the Air Force Reserve, the family lived at the Niagara Street Army Barracks, where began many of Donny's adventures. He received his catechism from St. Luke's Lutheran Church with cousin Linda Toycen, and was confirmed in 1964. Don indulged his fascination with planes by joining the Civil Air Patrol as a young teenager. Much later, he and a friend negotiated a ride in two WWII vintage aircraft up the west coast, each videotaping the other plane, then set the video to wartime music and made it a gift to his father, a WWII Army veteran.
Don graduated from Waukesha South High School in 1967 and the next year moved to California with his mother and siblings. In 1977, he met Janice "Bird" Murayama from Los Angeles and they were married in March 1984. Their first child, Renee, was born in 1984, followed by Margaret in 1986. In 1989, the family moved from McKinleyville to Eureka, where they bought a house.
Don and Bird were married 37 years. Don was an accomplished carpenter, plumber, glazier and all-around handyman. He was incredibly skilled mechanically. Some of his employers include Jim Madsen, John Bennett D.D.S., K&M Glass and Jimmy Zook. He took pride in his work, which can be seen all over Humboldt County.
He also spent some time as a deckhand on a commercial fishing boat and loved the ocean, fishing with his brothers and friends. In early 1995, Don worked as a phlebotomist for Humboldt Central Laboratory. He became an ordained minister of the Universal Life Church of California, and officiated at many weddings and services for family and friends. He joined the Ancient and Honorable Order of E Clampus Vitus (ECV) in 1985 and was an active member for many years. He held the office of Gold Dust Receiver (treasurer) and Noble Grand Humbug (president), and constructed several bronze plaques to mark historical places and events in the Pacific Northwest. His ECV nicknames were "Two Bit" and "Burntfinger" He was a member in good standing of the Fraternal Order of Eagles, Eureka Aerie 130, where he held the office of Chaplain.
Don was deeply interested in Civil War history and was active in the Re-enactors of the American Civil War (RACW), in the 42nd Virginia Infantry and the 1st Louisiana Zouaves. He spent many weekends with his comrades "shooting Yankees" and camping out. Don participated in the re-enactment battle held in Waukesha, and was a tent mate with his new friend, Sean Ott, Cavalry, at Cutler Park. The highlight of his RACW experience was participating in a battle at Gettysburg. Don enjoyed educating children about the Civil War in local elementary schools. He was a voracious reader and his wife would say that he ate books and it was impossible to keep him stocked. He loved his family and friends very much and had a deep moral foundation.
He was preceded in death by his parents and his stepfather Jim Bordman, and is survived by wife Janice Murayama, daughters Renee (James) and Margaret (Andrew), sisters Susan Powers, Terri Davis, and Jeri Davis-Hecht (Clint), brothers Tom (Terry), Billy, Jim Davis and Sam (Edwina) Bordman, as well as numerous nieces and nephews. He is further survived by uncles Jerome (Mae) Sayles and Edgar (Joy) Davis; aunts Nancy Smith, Barbara (Jack) Wilhelm, Anna Frank, Esther (Jim) Congdon and Shirley Kroening. He will be sorely missed by numerous cousins, and the many friends he made over the years.
A memorial service and potluck will be held Saturday, February 7, 2015 at 2 p.m. at the Eureka Eagles Aerie 130, 1317 California Street, Eureka, California.
###
The above obituary was submitted by Donald Davis' family. The Lost Coast Outpost runs obituaries of Humboldt County residents at no charge. Email news@lostcoastoutpost.com.