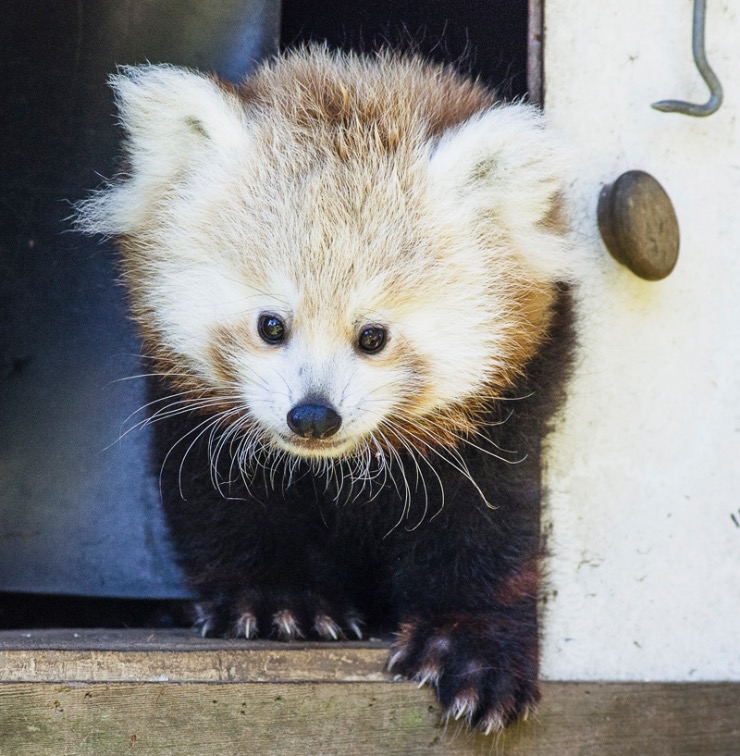 It is not right for baby red pandas to remain nameless. Thus, your mission, should you choose to accept it, is to click on over to the Sequoia Park Zoo's Facebook page where you'll find a contest aiming to finally bestow monikers to the pair of female cute-a-licious fuzz balls born in Eureka last summer. The catch: The zookeepers have already narrowed things down to the list of acceptable names below. (Zookeepers know best, y'all!)
See how these names strike ya:
Oolong and Chai
Semper
Vira
Song
Sonya
Miko (Japanese)
Nava (Hebrew)
Cini (Sugar) and Masala (Spice)
Panna (Emerald in Nepalese)
Piya (Beloved in Nepalese)
Satya (Truth in Nepalese)
Sonika (Golden in Nepalese)
Voting ends at 5 p.m. on Friday, Jan. 23. Get to clickin'.
PREVIOUS LoCO ZOO LOVE: