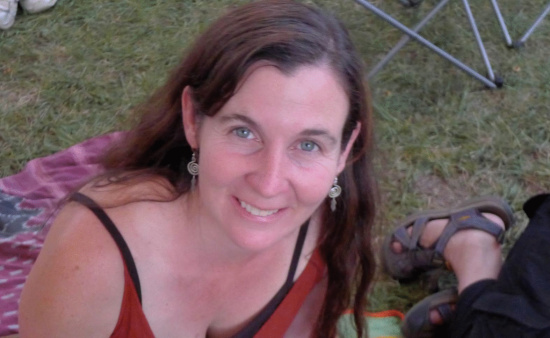 A freshly minted news program focused on marijuana is airing tonight at 5:30. Kerry Reynolds, the host of both KMUD's once a month talk show, Cannabis Consciousness, and KMUD's The Cannabis Report which summaries relevant news for five minutes every Friday, will begin a four week pilot radio program that has spun off from her first two programs. The latest show known as Cannabis Consciousness News (CCN) will feature a half hour of Reynolds reporting on marijuana stories every Thursday evening on KMUD.
"CCN - Cannabis Consciousness News - will be an amalgam of both [original shows,]" Reynolds explained. She intends to cover various aspects of the plant. "I definitely want to include science and medicine news on every show, something I wasn't always able to do on The Cannabis Report," said Reynolds. The show will also continue to include a weekly cultivation tip from Kevin Jodrey (See photo below.)
This won't be a call in program, Reynolds said. "I feel like I'm ready to be focusing on the news," she explained. The talk show format of Cannabis Consciousness, she felt, didn't occur frequently enough to stay on top of the large number of stories coming out. Reynolds said she wanted to explore marijuana pieces, both nationally and locally, in more depth.
In the few years since Reynolds began hosting her shows, she has helped make changes to this community. The change she says she is most proud of is "raising awareness of the rodenticide issues."
The Cannabis Report, which only runs five minutes has been picked up by a variety of radio stations from Peoria, IL to Takilma, OR. Reynolds hopes that her new half hour news show will be picked up by these stations and more.
The current Cannabis Consciousness show will continue for another two months. When the last episode airs in March, Reynolds will have completed forty shows. "That was a nice round number. I'm forty so it is one for every year of my life," she said.
Listen to January's show here. (Listen to January's show here.)