[Submitted to the Outpost by the family of the deceased.]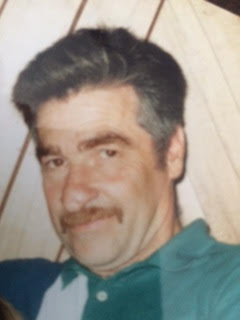 Richard Lee Crosswhite
1951-2015
Richard Lee Crosswhite, "Dick", was born July 3, 1951 in Hoopa and has passed away at home surrounded by loving family, Friday, January 23, 2015.
Richard was known as a man of God. He lived a life of giving of himself to family, friends and anyone that he knew needed help. Our world has lost a great man, but his spirit lives on in all of the people he has touched, and there are many.
Richard was preceded in death by his parents, Louis and Audred Crosswhite; his brother John Crosswhite, his sister Edna Phifer, and his dear son Robbie Crosswhite.
Richard was survived by his wife Elvie Crosswhite, daughter Heather Crosswhite, son Seth Crosswhite, daughter Gianne Crosswhite, son Jurgen Crosswhite, granddaughters Kayla Nyberg and Kirsten Fohl; and his beloved grandsons Chance, Brodie and Parker Crosswhite.
Richard will always be cherished by his remaining siblings also: Louise Price, William "Bill" Crosswhite, Mary Wallers, Audrey "Punky" Chapman, Clara Gattis, Carrol Hancock, Linda Dreckman, and Edwin Crosswhite. He is adored by his special sister and brother Nemen and Wilma Caraig.
To all of the many nieces and nephews "Uncle Dick" will forever be remembered for all of the fun, challenges, encouragement, and inspiration he shared with us all.
His services will be held at Wood Street Chapel, 1649 Wood Street, Fortuna, CA at 1:00 pm, Wednesday January 28, 2015. We will share memories, pictures and food. All are welcome.