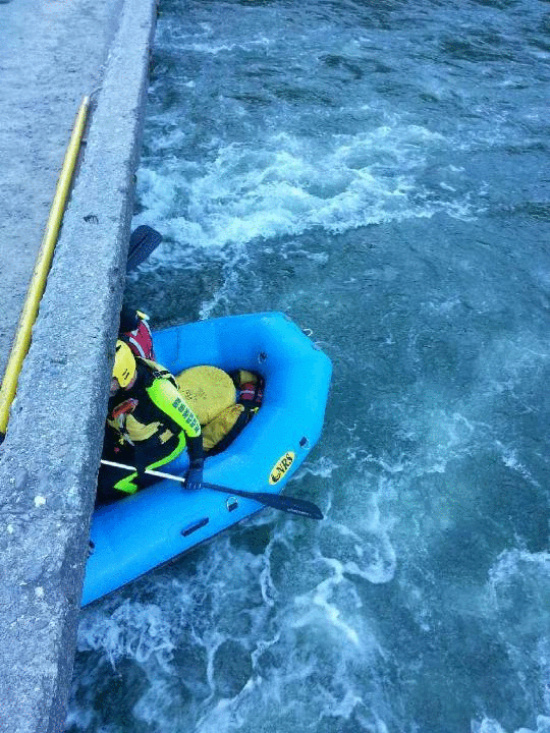 Rescuers underneath the McCann bridge during the attempt to recover the body. [Photo by Shanon Taliaferro]
According to scanner traffic, a female kayaker was trapped against a piling on the McCann Bridge in the Eel River about 8:30 Sunday morning and drowned.
Witnesses said that there were approximately 20 kayaks at the site.
Kai Ostrow of Southern Humboldt Technical Rescue said that his group was called to the scene along with the Humboldt County Sheriff's Office Search and Rescue, Cal Fire, Fruitland Ridge Fire Department and Eel River Valley Rescue. He couldn't comment on the incident itself and directed questions to the Sheriff's Office.
The Sheriff's Office has not responded as of the time of this posting.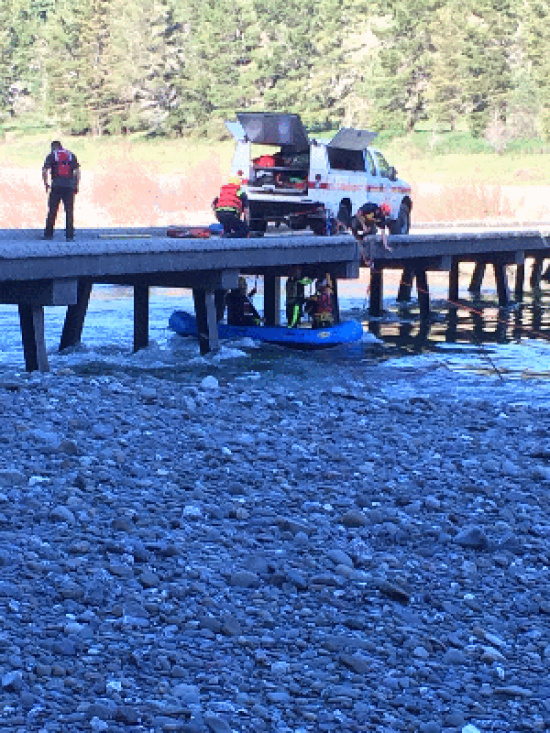 More shots of the recovery provided by Debra Lake of Fruitland Ridge Volunteer Fire Department.