UPDATE, 12:19 p.m.: LoCO spoke with Angela Johnson, whose family runs Green's Pharmacy. She told us that patients who may have been due for refills on their prescriptions can get them at Ring's Pharmacy in Ferndale. All pertinent patient information and billing has been transferred.
# # #
UPDATE, 11:01 a.m.: Main Street between 9th and 13th are currently closed to traffic. Latest photos and updates here.
# # #
UPDATE, 8:54 a.m.: LoCO spoke with Fortuna City Manager Regan Candelario who told us that the fire started at an electrical panel in the alley behind Green's Pharmacy. He stressed that people should stay away from the downtown area for now as firefighters continue to work on the building.
# # #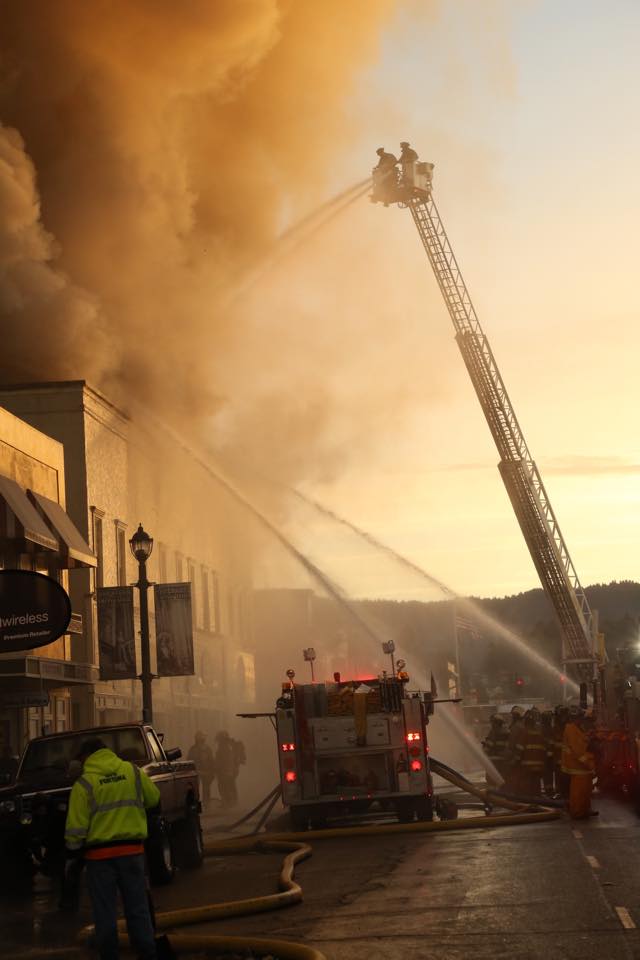 UPDATE, 8:23 a.m.: Fortuna resident Eli Rohl sent in a bunch more photos and provided a few updates from from the scene. There's a lot of great shots, so we've collected them in a separate post here.
# # #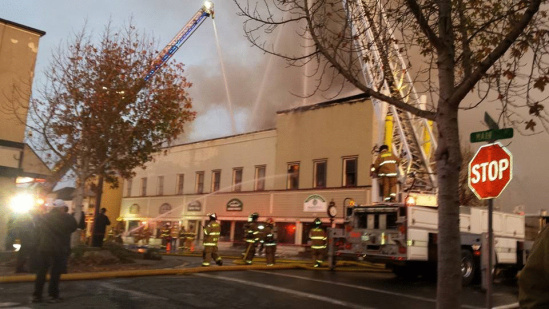 The Fortuna Fire Department as well as several other local Fire Departments are currently fighting a fire in the 1100 Block of Main Street. The Fire is contained to one city block. At the time, the Fortuna Police Department is on scene and asking that the public remain away from the area due to safety concerns. Additional information will be released as it becomes available.
###
UPDATE, 7:00 a.m.: Scanner audio of the first calls to the Fortuna Fire Department, just after 4 a.m., is posted below.This was originally about 15 minutes of audio, but the silences have been removed.
It confirms that the structure involved is the historic Star Hotel building. One of the businesses affected is named: Green's Pharmacy.
###
A major commercial fire broke out on a block of downtown Fortuna a little before 5 a.m. after 4 a.m., and appears to have engulfed more than one business on a block of Main Street. Engines from Ferndale, Scotia, Eureka and elsewhere have been called in to help battle the enormous blaze and provide coverage.
The Fortuna Police Department tweets that Main Street between closed between Ninth and 12th streets.
We will have more on this soon — check for updates — but for the time being, here are some photos and videos from Lost Coast Outpost readers.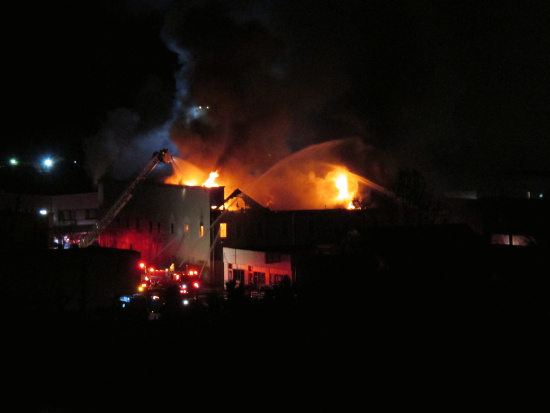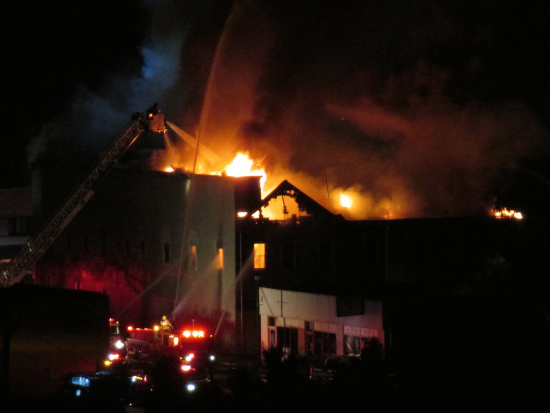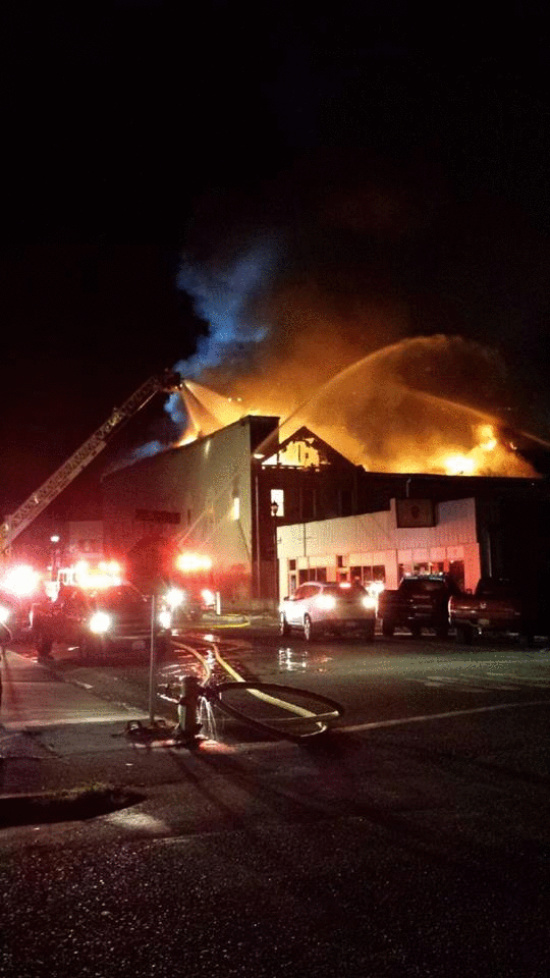 Below: Live webcam from the Sunny Fortuna family of webcams, looking down Main Street