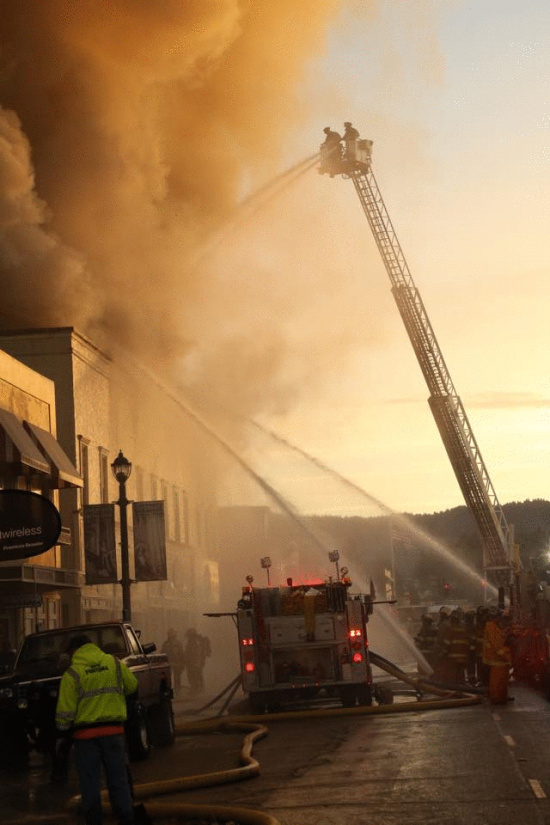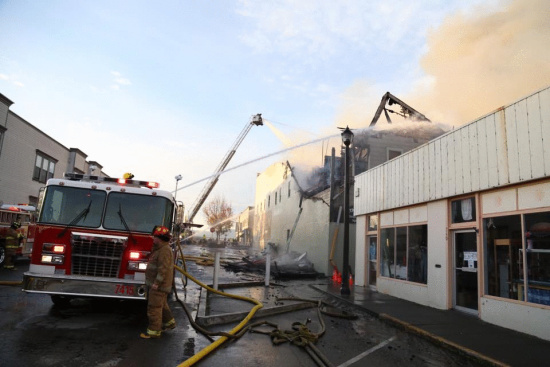 Read the Outpost's earlier coverage of the major fire that's burned portions of an entire block on Fortuna's Main Street here. Fortuna resident Eli Rohl sends in the accompanying shots and notes that the fire has spread into the attic above Fortuna Music Mart and that smoke from the blaze has drifted all the way to Fernbridge.
LoCO spoke with Fortuna City Manager Regan Candelario who told us that the fire started at an electrical panel in the alley behind Green's Pharmacy. He stressed that people should stay away from the downtown area for now as firefighters continue to work on the building.
An unidentified caller just told LoCO that the feline mascot of Horizon Business Products has not yet been accounted for.
A bit of good news, Dakota Daetwiler of Dakota's Designs was able to move most of her gallery out this morning. Keep checking back for updates as LoCO gets them.
PREVIOUSLY: Fire on Fortuna Main Street