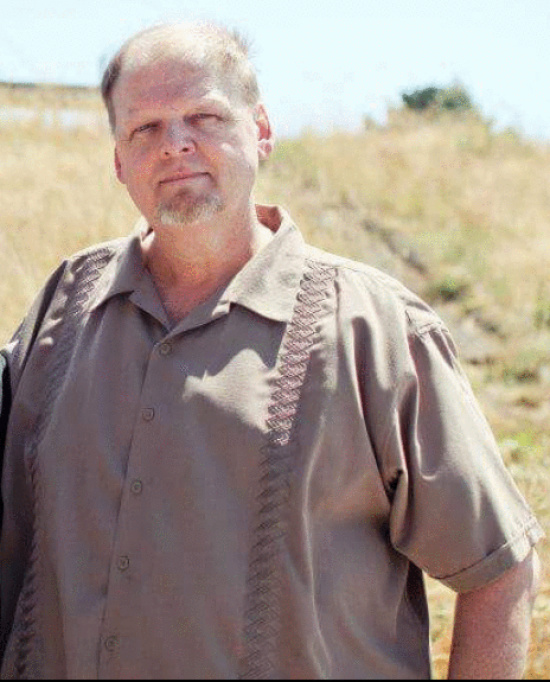 Richard "Rick" Steed was born to Raymond and Patricia Steed on July 28, 1957 in Healdsburg, Calif. He spent the first 10 years of his life there, growing up with his brother Randy in the Ukiah area. Then the family — including little brother David — moved to Hoopa, Calif., where his father, Raymond, worked.
Rick continued to grow up and go to school in Hoopa, where he wore out the dirt roads on his dirt bike and loved to fish and swim the river. When he was in the 11th grade the family again moved back to the Ukiah area, where his father was manager of the Hopland mill. Rick graduated early from Ukiah High School in 1975. Soon after he went to work in the sawmill with his father and learned to grade lumber. He worked there and in Crescent City for a time, but then went to work at Eel River Sawmills in 1977 as a lumber grader. He worked there for 24 years, and left as general manager when the mill closed in 2001.
Rick went on to manage other local businesses before retiring to the Mad River area, where he loved working on his property and spending time with family and friends, whom he loved very much. Rick also loved the outdoors and took the opportunity to go with his family anytime — whether it was hunting or fishing, which he loved the most, especially with his grandchildren, who were his pride and joy, all eight of them. Rick was very close with his family, especially his mother, Pat, whom he loved dearly.
Rick is preceded in death by his father, Raymond, and brothers, Randy and David. Rick is survived by his mother, Patricia Ann Steed; son Richard Allen Steed Jr. and his wife Britney Steed and grandchildren Braden, Cali, and Nathan; son Stephen Cole Steed and wife Christina Steed and grandchildren Ayden, Carter, Kora and Caston; son Travis Ray Steed and grandson Travy; son Monroe Octavio Steed and girlfriend Roanne Bleyenberg.
Services will be held at Rio Dell Fire Hall at 1 pm on Sunday, Feb. 1.
###
The above obituary was submitted by Rick Steed's friends and family. The Lost Coast Outpost runs obituaries of Humboldt County residents at no charge. Email news@lostcoastoutpost.com.