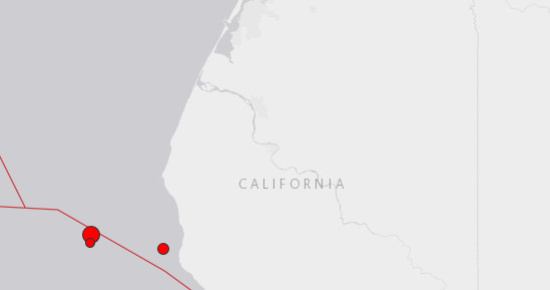 Man, you must have all felt that, right?
The preliminary USGS report has that earthquake we just felt as a magnitude 5.1 5.7 and centered 40km SW of Ferndale. Not too shabby.
UPDATE, 1:22 p.m.: A second, smaller quake measuring 3.3 in magnitude just hit 34km SW of Rio Dell.
UPDATE, 1:28 p.m.: And a third! Magnitude 2.6, 42km SW of Ferndale.
UPDATE, 2:27 p.m.: Annnnd a fourth! Magnitude 2.2, 40km SW of Fortuna.
UPDATE, 2:59 p.m.: Plead the fifth! Magnitude 3.0 21km SW of Rio Dell. Enough now!