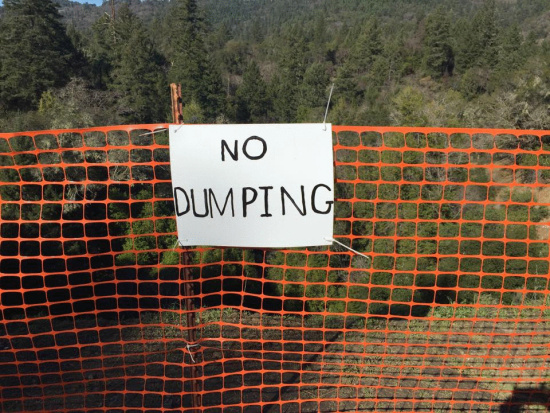 Southern Humboldt has been working on its trash problem with renewed zeal this month. [Photo by Eddie Sanchez.]
After a video of trash along the Eel River was posted earlier this month, trash is being cleaned up at a phenomenal rate in Southern Humboldt! Which is good and bad….
Here's a update on the situation.
Eel River Cleanup Party (join the new group here) has been working with Mike Miller on his twice weekly cleanups (Tuesdays and Fridays meetup at 11 a.m. in front of the Tiger Lily Bookstore.) They've been incredibly successful which is good…and bad. On this last Tuesday alone 1500 pounds of trash were collected. However, the County allotted funds to pay for dumping for this project has been nearly demolished. In order for the project to continue, more money is needed. Eel River Cleanup Party estimates, at this rate of cleanup, they have raised enough to fund a couple more weeks but they will need more to keep going past that. Can you help? Here's a link for donations.
KMUD explored the subject of trash removal in this audio report here. At the end of the report, the problem of unpunctured butane canisters is highlighted when a fire at the Redway Transfer Station was started when one exploded while being compacted. (See photo below by Lori Wellborn)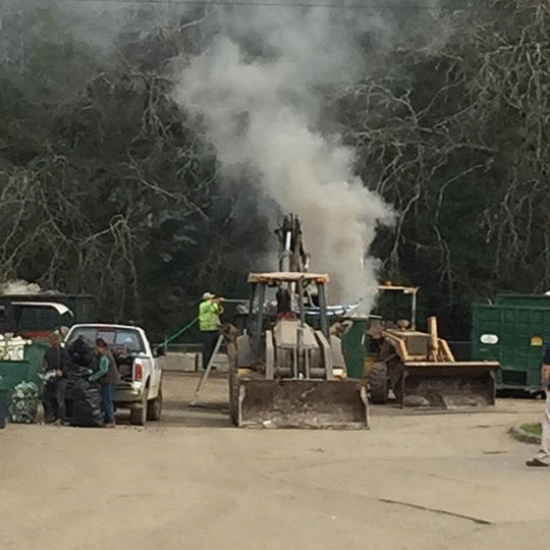 Also, after Sunday's cleanup at the site of an illegal dump where thousands of butane canisters were discarded last November, new fencing and a sign were installed this week. Another cleanup is currently being planned for next Sunday, Febuary 1 at 10 a.m. at the same site off the Alderpoint road by Carter Creek.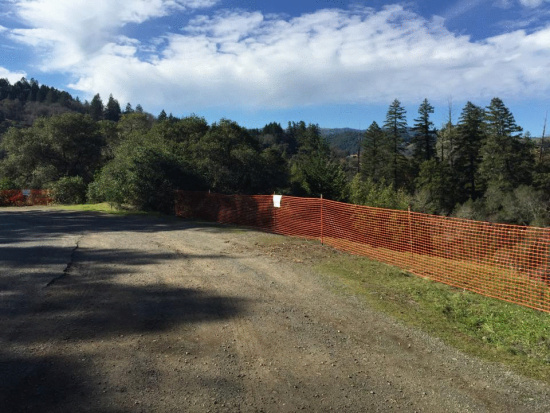 A new fence discourages dumping at the Carter Creek site. [Photo by Eddie Sanchez.]
Previously: