UPDATE 8:18 p.m.: Photos provided by Hali Southard.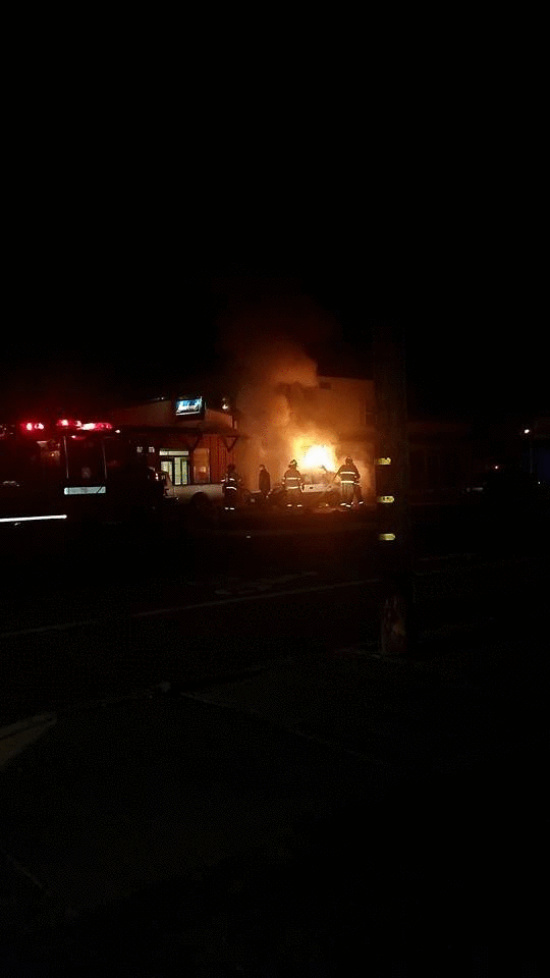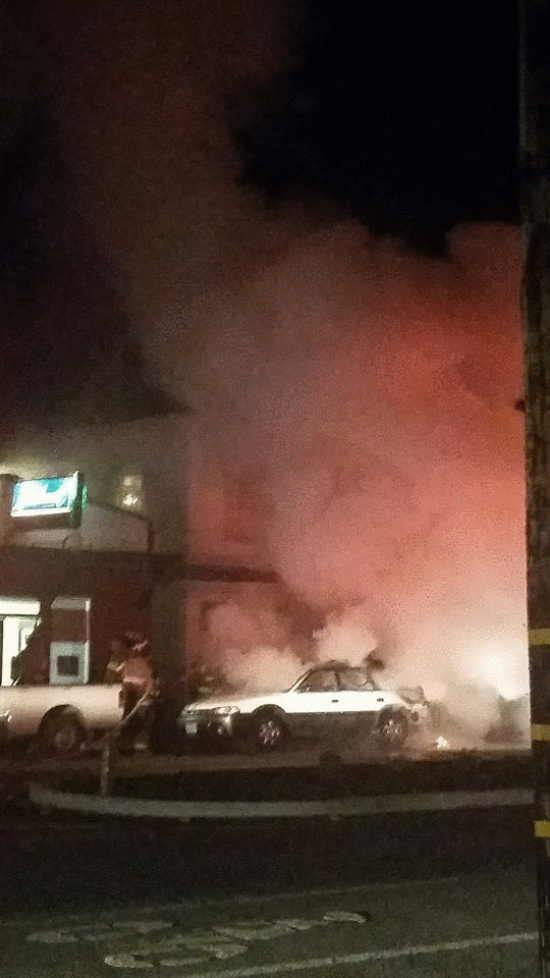 UPDATE 8:07 p.m.: A witness said that the vehicle that caught fire was a white newer station wagon. She wrote, "There were a couple of explosions [but] the R.D.V.F.D has it under control. It appears to be empty of people."
###
Original post: According to scanner traffic about 7:40 p.m., one vehicle was on fire in the Rio Dell area on Wildwood Avenue. The vehicle was "almost fully engulfed." A structure was in danger.
However, the fire was knocked down and scanner traffic indicates that the structure is "no longer threatened."