UPDATE, 1/6: More details provided by Fortuna Police Department here.
# # #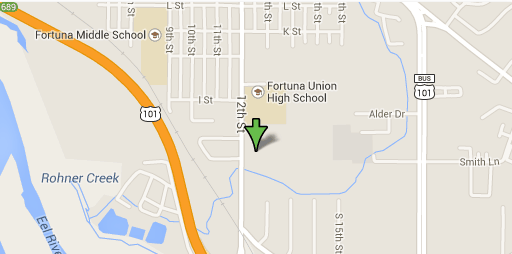 Original Post: After numerous reader tips, the Lost Coast Outpost is attempting to gather information about a vehicle vs. pedestrian accident that occurred a little after 2 p.m. on 12th Street in Fortuna at the apartment complex just south of Fortuna High School. Fortuna Fire and Police are reportedly still on the scene.
Scanner traffic from around the time of the incident suggest that the victim was pinned between a building and the vehicle and was unresponsive. Later, dispatchers confirm a fatality.
LoCO has a call into the Fortuna Police Department and will update this post when we know more.