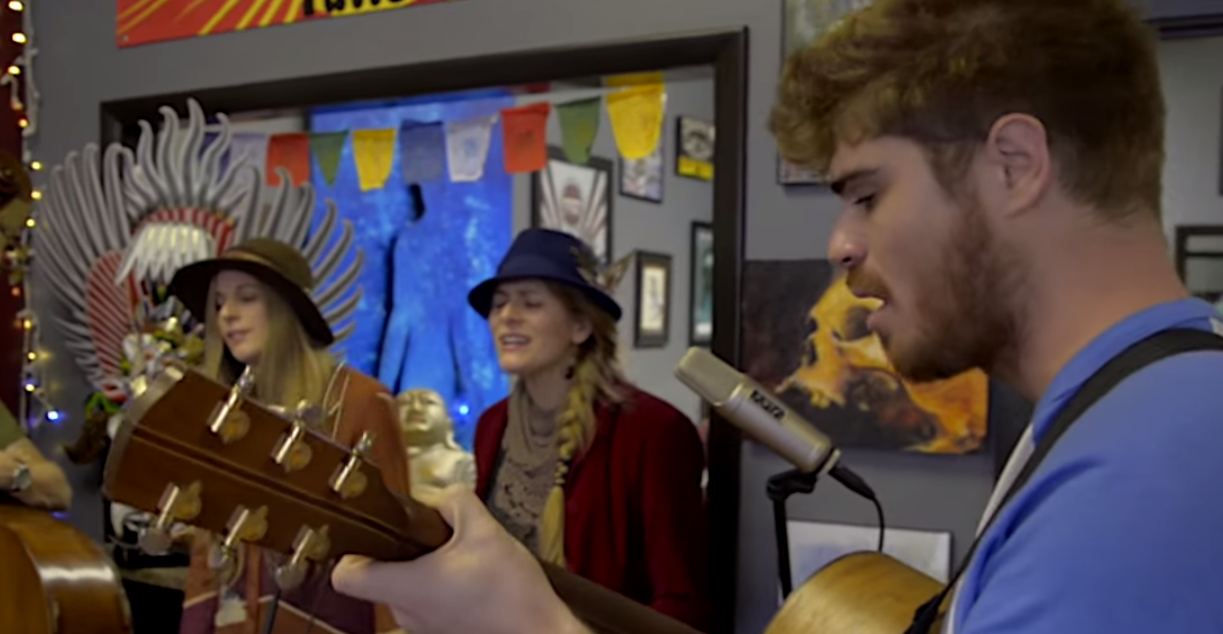 Well, we'll admit, the holidays led to us being a bit tardy on posting the latest edition of the Humboldt Live Sessions music video series, which is a damn shame. It's a goodie. This time out, local videographer Chuck Johnson takes us inside Second Sight Tattoo for a two-band duet courtesy the Shook Twins and Marty O'Reilly and the Old Soul Orchestra. If you attended their shared-bill show at HumBrews last month, you'll recognize the song "Up Above My Head" as the rousing number which closed the night (with some Shook Twins in the air).
Sing along, Humboldt!
Humboldt Live Sessions music videos are produced by Chuck Johnson and feature local/travelin'-through musicians in non-traditionally musical Humboldt locations.
Previous Humboldt Live Sessions: