No, not Johnny Utah (this time), but the state of Utah, where impending tar sands and oil shale mining would destroy massive, pristine landscapes and further jeopardize the already imperiled Colorado River watershed, residential drinking water and increase air pollution in Salt Lake City – where air quality is already the worst in the nation.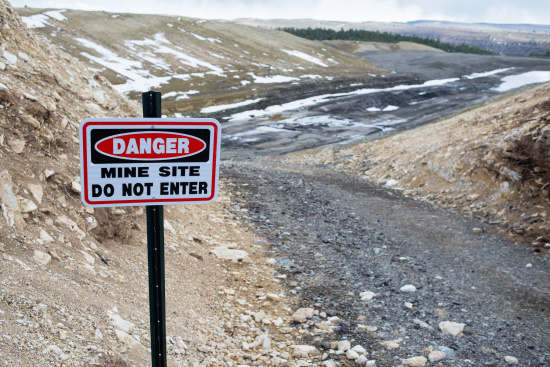 What does tar sand and oil shale mining have to do with the ocean? Think climate change. Think fracking. Think, "I should tune into KHUM 104.3 FM at 12:45 p.m.* today to hear acclaimed filmmaker Jennifer Ekstrom explain this to me."
And then come out for Ocean Night tomorrow to see Last Rush for the Wild West: Tar Sands, Oil Shale and the American Frontier, Ekstrom's film on the issues involved and the people fighting to stop the impending massive destruction. Oh, and another Humboldt County connection? The Waterkeeper Alliance folks are among the activists featured in the film and our very own Pete Nichols – founder of Humboldt Baykeeper, now Waterkeeper's National Director – makes several appearances.
Speaking of Humboldt Baykeeper, you'll remember the excellent new partnership between HBK and Coast Seafoods, both of whom are serious about water quality in our precious bay. Coast Seafoods pledged to match up to $10,000 in donations during the month of December and, great news!, that goal was met. This year looks to be a good one if you're into knowing where all that E. coli is coming from. (For those of you that enjoy icky bacteria in your waterways, you're out of luck!)
* Postponed from the usual start time of noon.
Another thing, less happy
I received an email from a concerned citizen:
The situation is this. Whenever the river recedes a little, target shooters go down to that area and practice or perhaps hunt small game. They bring material for target practice, TV's, old electronics, bottles, etc. On a day when it is not raining, generally there are several groups there shooting. Of course, they leave the trash but I am also worried about the shell casings that are left on the river's edge. I know that there is lead that goes into the river. I know that frequently they fire off huge explosives that agitate the birds. I think that those explosions are illegal if only by disrupting the peace. I have heard that a more than one cow has broken a leg by running from the explosions.
The writer has contacted her county supervisor and other government agencies to no avail. This problem isn't limited to the Eel – the amount of shotgun shells left along the Mad River is similarly alarming – and it's a significant one in the amount of needless pollution caused and the effects of lead ammunition. What's the solution?
Further cool events
The Bureau of Land Management is partnering with the city of Trinidad, Trinidad Rancheria, Cher-Ae Heights Casino and the Trinidad Museum Society to commemorate the 100th anniversary of a massive wave that washed over Pilot Rock. The event takes place at the lighthouse on Jan. 10 from 2 to 5 p.m. qne is free of charge. For more information, call the BLM's Arcata Field Office at 825-2313.
Explore North Coast hosts Dr. Brian Tissot, Director of the HSU Marine Lab, on Monday, Jan 12 from 6 to 8 p.m. at the Humboldt Bay Aquatic Center to discuss "Marine Research on the North Coast and the Sea Star Wasting Disease," discussing ongoing marine research projects conducted by HSU's faculty and students, including studies on the newly created marine protected areas along the North Coast.
Jennifer Savage directs the Northcoast Environmental Center's Coastal Programs and can be reached at jsavage@yournec.org if you have concerns, questions, want to help or have some local coastal news to share.