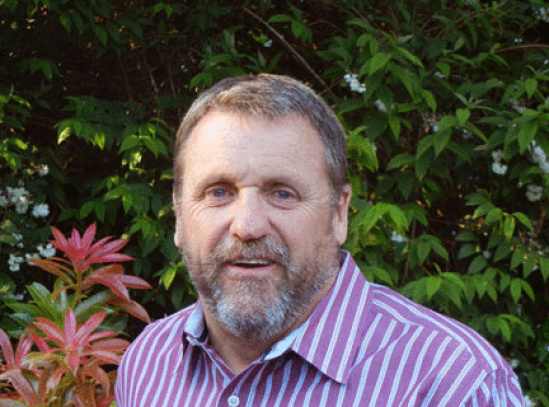 Members of the Humboldt Deputy Sheriff's Organization, a union whose contract negotiations with the county have reached a standstill, plan to picket this afternoon at the reelection campaign kickoff of 2nd 1st District Humboldt County Supervisor Rex Bohn.
Jaime Barney, a deputy sheriff and negotiator with the union, said he and his fellow deputies will show up to express their disappointment in what they see as Bohn's insufficient support for public safety. Specifically, the union feels the county should have devoted more money from Measure Z, the countywide half-percent sales tax that passed last year, to improving salaries and benefits for deputies.
"We're not bashing Rex," Barney said. "We're disappointed with his support of public safety." As Barney recently explained to the Outpost, the union is frustrated that Measure Z money was devoted to hiring new deputies rather than giving raises to those already on the force. "We're all for hiring new ones, but we want to keep the veterans we have," Barney said. "It does no good to lose four or five seasoned deputies only to be replaced by four or five rookies."
He added that the union's frustration is with the entire board, not just Bohn. But he was surprised to find the Humboldt Deputy Sheriffs' Organization listed as an endorser on Bohn's reelection campaign website.
"That perturbed us, because we have not endorsed anyone yet," Barney said. When you click on the HDSO name it links to a Feb. 2012 letter from the union's then-president, who is no longer leading the group.
"We did endorse him during the last campaign, thinking he was a supporter of public safety," Barney said. "We're having different feelings at the moment."
Reached by phone this morning, Bohn said he'd heard about the planned demonstration and he sympathizes.
"I think that if anybody deserves more money, Humboldt County employees do," Bohn said, "but we can't give money we don't have without cutting services."
He argued that voters didn't pass Measure Z to give employees raises but rather to put more boots on the ground. And he said the county's budget has been strained by increased state compensation, Public Employees Retirement Services (CalPERS) costs and other built-in expenses.
As for the endorsement listing on his campaign website, Bohn said he would have the HDSO removed as soon as possible. With the county's ongoing labor negotiations, he said, he probably won't seek endorsements from bargaining units this time around.
Bohn didn't seem bothered by the prospect of picketers. "I'm glad I can bring people together so they can give their message to 'em," he said. But he suggested that his hands are tied. "I'm gonna do my damnedest not to cut services. I can't rob Peter to pay Paul."
Bohn's campaign kickoff — complete with "BBQ, Hotdogs, Drinks and Peanuts," according to the website — is scheduled for this afternoon at 12:45 at Redwood Fields in Cutten.