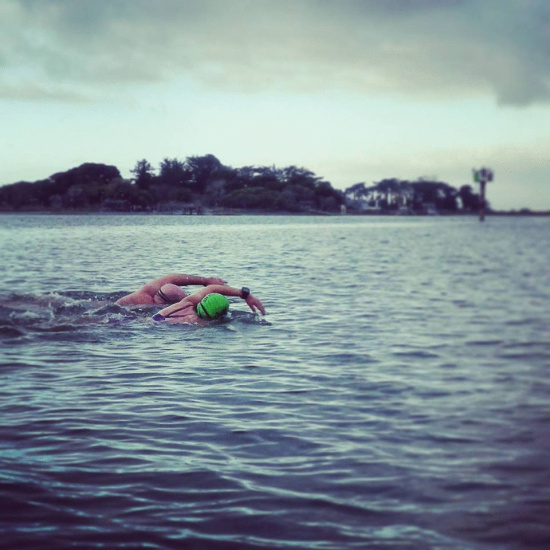 Photos from Humboldt Bay Critter Crawl
If we're being honest, almost nobody is going to think swimming through Humboldt Bay is a good idea. The boats. The murky waters, the icky things, and the bloodthirsty shark gangs. The cold!
And yet people swim the bay pretty regularly. For fun. Some don't even use wetsuits.
They'll tell you that compared to pool swimming, open water swimming (OWS) is like running through the forest instead of on a treadmill. They love the seals tagging along, the birds coasting just inches over the water, the quiet, and the salty smell of eel grass.

On Sunday, August 2nd the Humboldt Bay Critter Crawl returns.
Via the race's website:
The Humboldt Bay Critter Crawl is a non-competitive open water swim to benefit local charities caring for wild and domestic animals.

​The event consists of 2 current assisted swims beginning near the opening to bay. The short course, 0.7 mile swim ends at the county campground. The long course, 4.5 mile swim continues along the Eureka city front to the Woodley Island Marina.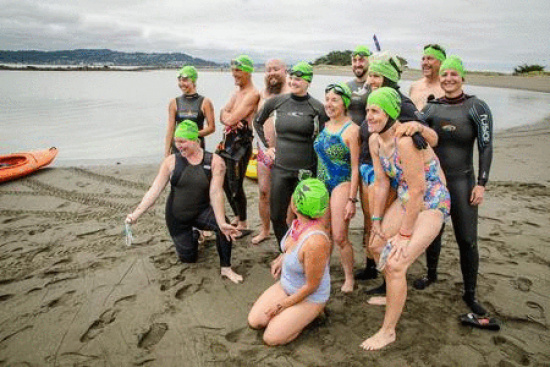 The Critter Crawl benefits the North Coast Marine Mammal Center.
"There's going to be a very strong incoming tide that day, so even if you did nothing but hang out in the water, you would get there eventually," organizer Sarah Green told KHUM today.
Without tidal assistance, this course could take three hours or more to complete. Green said the riverlike bay tide takes a lot of the work out. "Really fast swimmers should be able to do it in under an hour. The slowest person last year took about an hour and a half."
The water temperature is expected to range from the mid 50s to upper 60s. And any OWS has a unique set of safety concerns.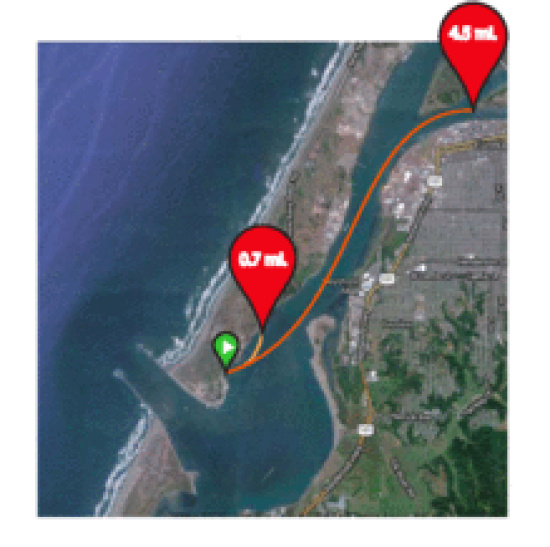 "As far as keeping everybody safe in the water, we do have a lot of support out there. We will be assigning a kayaker to each swimmer individually for the longer swim and will also have motorized support boats on the water," Green said.
She added that this year's Critter Crawl will feature a new twist: on-the-water spectators aboard the Madaket. "There are a limited number of tickets available for people who want to actually watch the swim in progress."
Hear Green's full interview below.