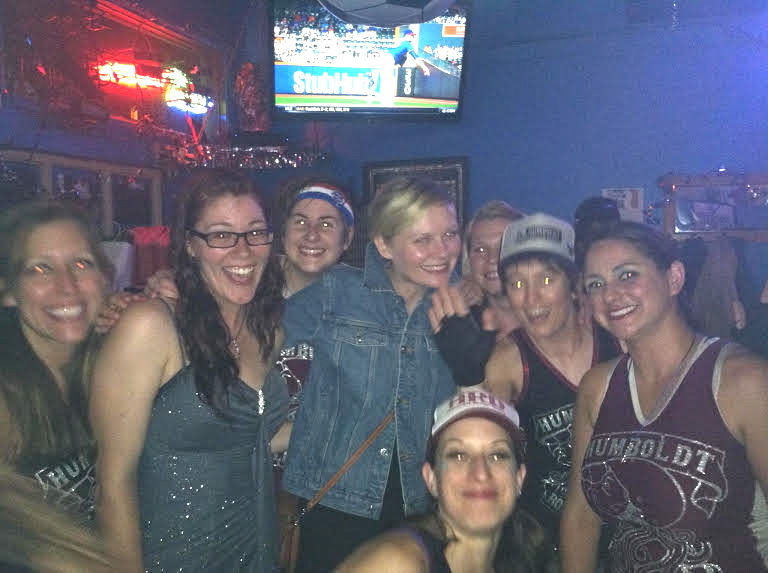 There she is, again.
Saturday night, triumphant Humboldt Roller Derby athletes gathered for post-bout revelry at The Shanty in Old Town. But the HRD herd were not the only stars to step into the ping pong arena last night. Look! It's Woodshock actress Kirsten Dunst just living her life in the places we go all the time! She's just like us! Ahhhhhh.
No word on how soon Dunst will lace up skates and join HRD asskickers on the track, but friend of the LoCO Justin Nadigoo was present for the historic meeting and was kind enough to send in the above Shanty-filtered shot. Joy!
PREVIOUS DUNST: