UPDATE, 4:37 p.m.: The Outpost spoke with Arcata Fire District Commander Sean Campbell, who gave the following description of today's events.
And here are some photos of the mop-up and smoldering aftermath.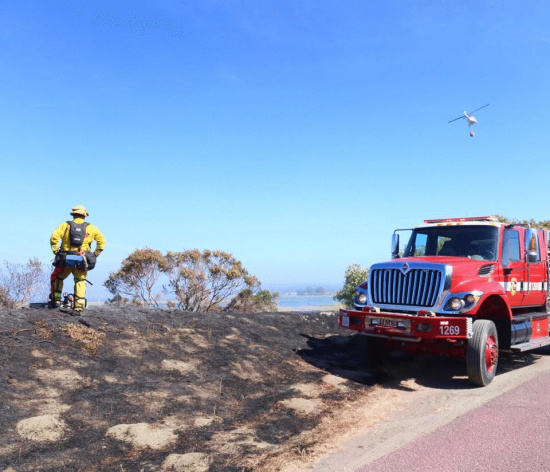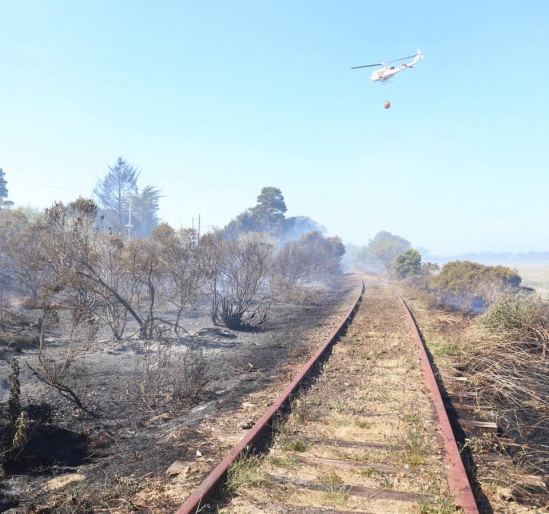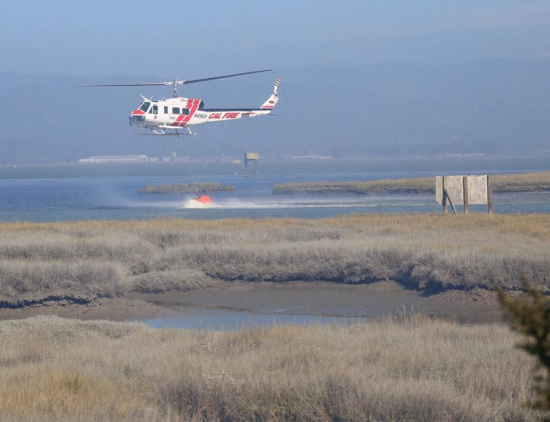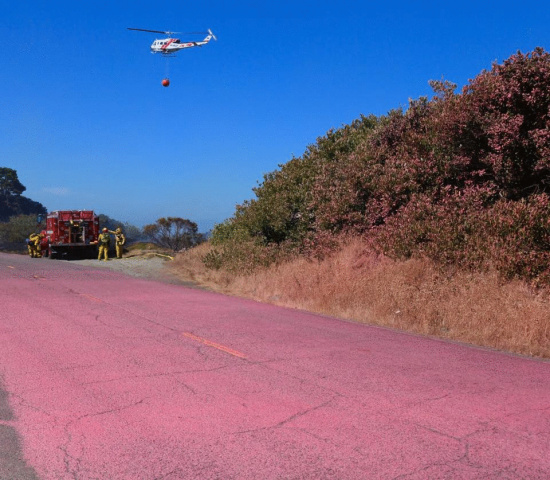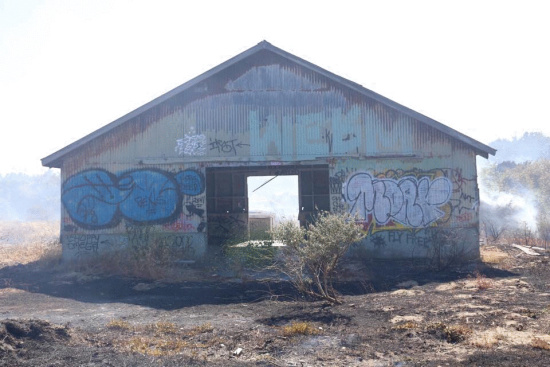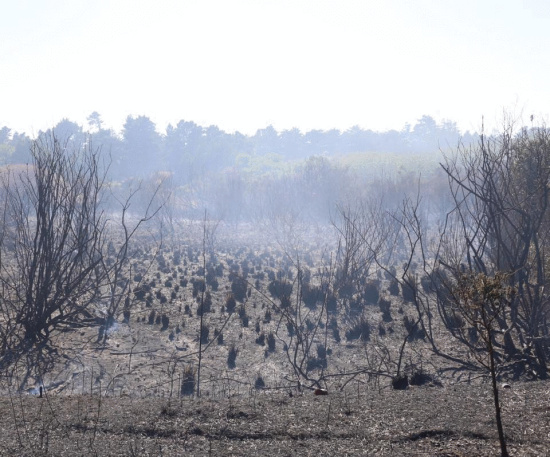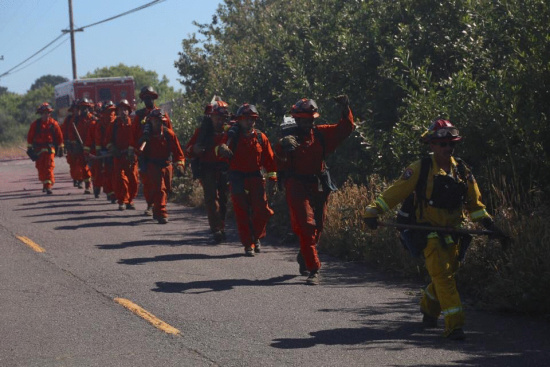 # # #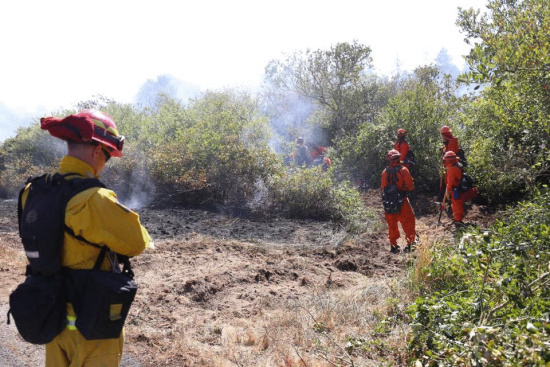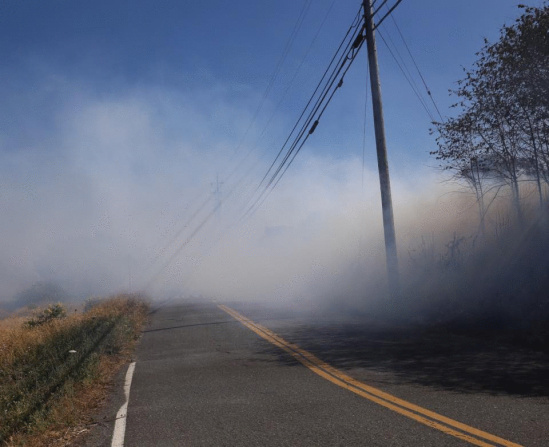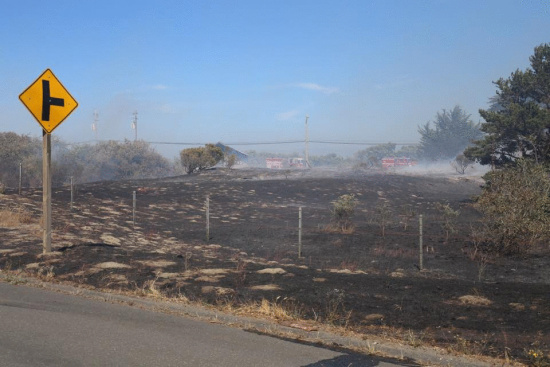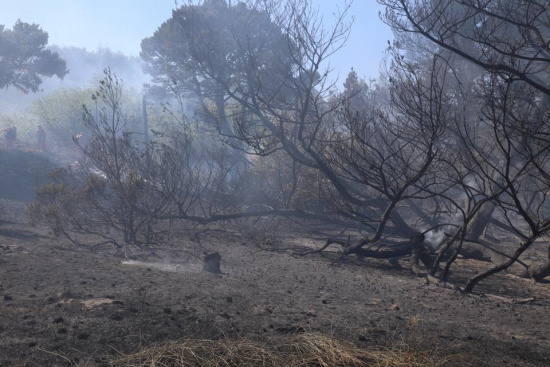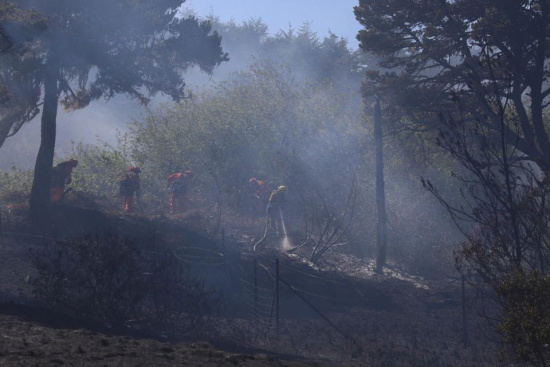 UPDATE, 4:21 p.m.: Firefighters are reporting that the fire is under control, surrounded by "a wet line," but it's not fully extinguished yet. TheOutpost's Andrew Goff and John Ferrara are on the scene and report that there's fire damage on both the eastern and western sides of State Route 255, which remains closed.
# # #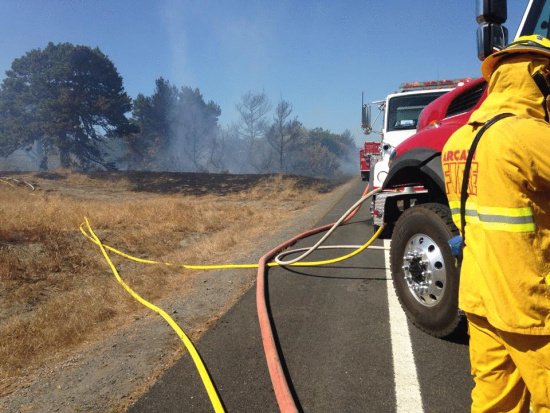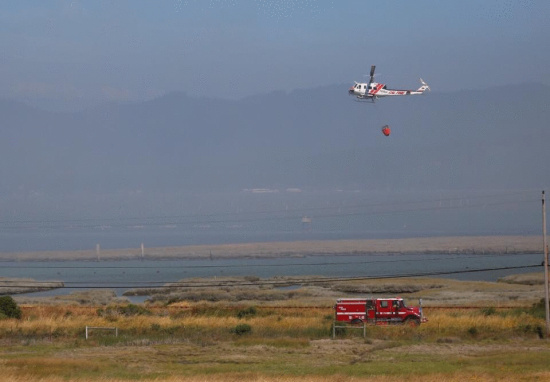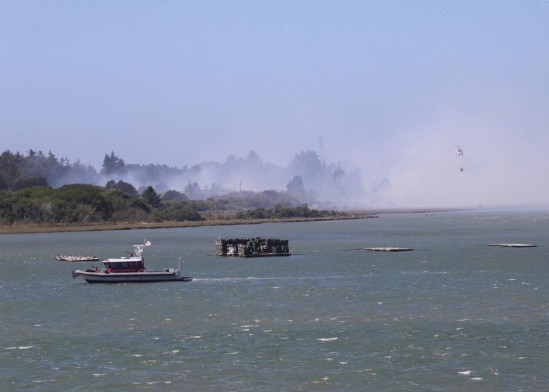 Video by John Ferrara
UPDATE, 3:52 p.m.: CalFire reports that the blaze is roughly five acres in size and the multi-agency response continues. No info yet on the cause of the fire.
# # #
UPDATE, 3:30 p.m.: Firefighters, who have deployed via helicopter, truck and boat, are starting to get the blaze under control, though scanner traffic indicates that the fire is not fully contained. While smoke is still billowing miles inland, a fire official reports over the scanner that three of four divisions battling the blaze have containment. "As soon as we have the water tenders here, we should have it contained within an hour," the official reported.
Blue Lake, Fieldbrook and Loleta fire department have sent water tenders to the peninsula. State Route 255 remains closed on both sides of the fire — meaning the bridges between the peninsula and Eureka as well as the stretch of road between the western end of the bridges and Manila.
The following three photos were submitted by Outpost reader Kory: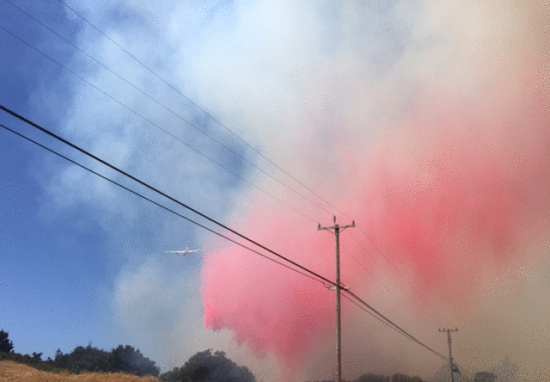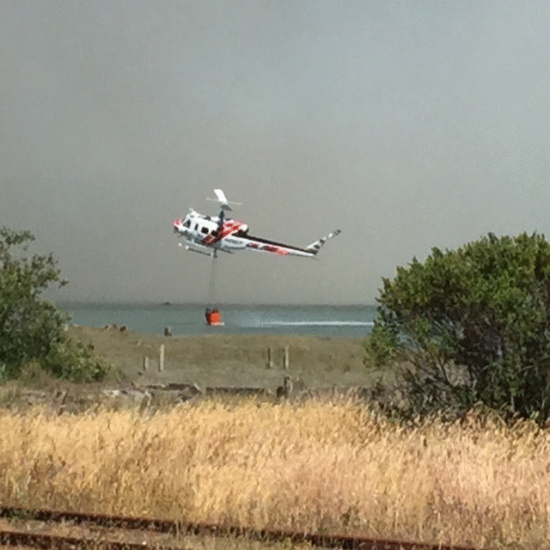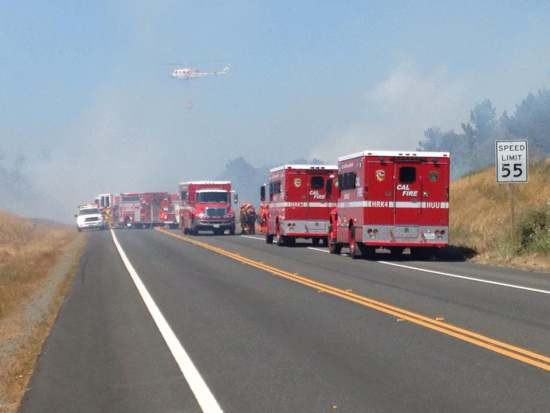 # # #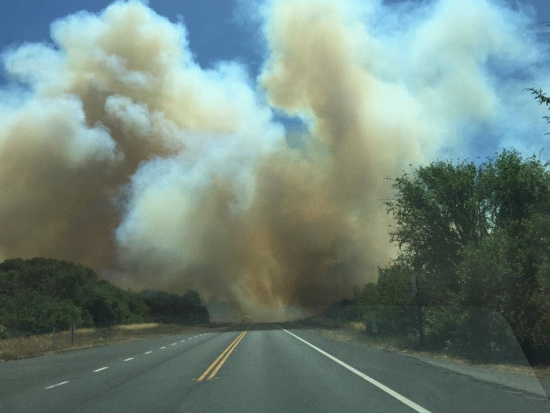 UPDATE, 3:01 p.m.: The fire is rapidly spreading. According to scanner traffic, aircraft is being utilized to target the fire where it is approaching a structure.
# # #
Original Post: Numerous LoCO readers alert us to heavy smoke emanating from the Samoa peninsula. Arcata Fire District confirms to KHUM Radio that they are responding to a vegetation fire on Vance Avenue. CHP has State Route 255 closed on both sides of the smoke.
Friend of the LoCO Ken Malcomson sends in the attached shots. We will update this post when we know more.