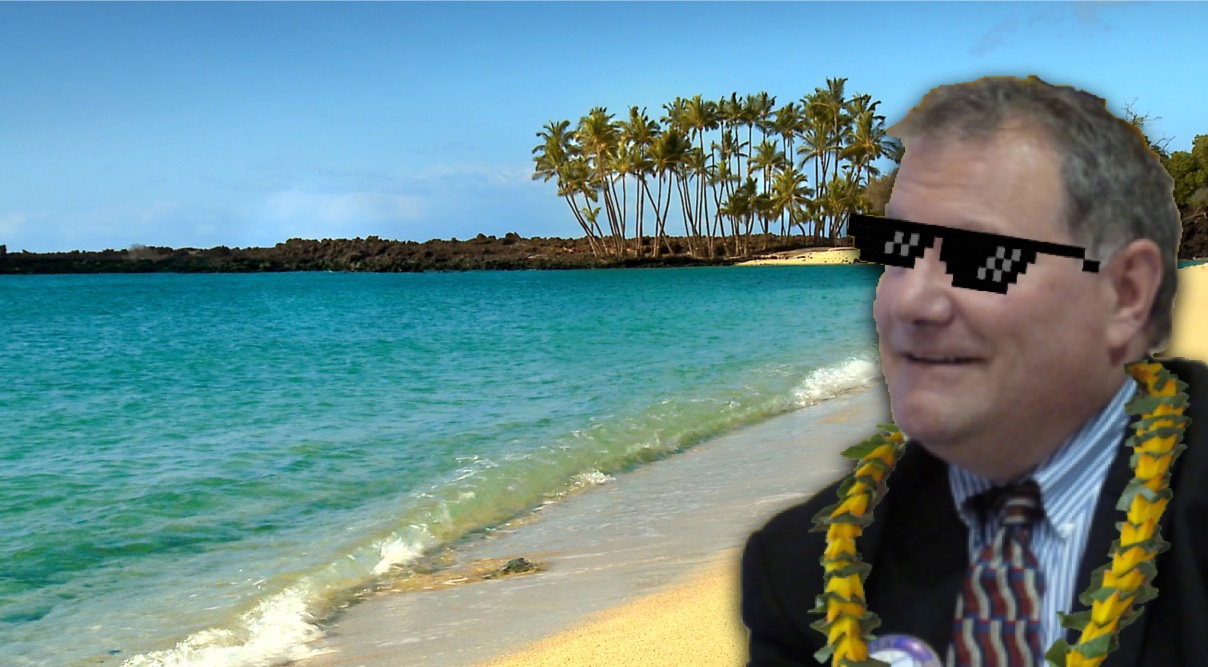 The hardcore travel gamers call themselves "hobbyist", like Ben Schlappig (AKA: "Lucky") whose recent Rolling Stone profile "Up in the Air: Meet the Man Who Flies Around the World for Free" is the buzz. I'm just an amateur who's learning so I follow a handful of blogs and read as many books and articles as I can digest on the travel game, such as "The Points Guy" (www.thepointsguy.com) and "One Mile At A Time" (www.onemileatatime.com).

Using your credit card points for travel is a game and like any game you have to have a plan and know the rules. With most credit cards you earn $1 in flight travel for every $100 spent (a penny per dollar). Not great, but better than nothing. The key is finding out which credit cards are offering the best bang for your buck with initial sign up bonus points and "minimum spend" in the first three months. So don't get suckered by the TV commercials with a celebrity spokesperson. It does matter what's in your wallet. It's smart strategy to customize the plastic in your wallet with your regional airline.
My time is valuable and I hate driving eleven hours (roundtrip) to Sacramento, San Francisco, Oakland or San Jose to fly anywhere. This usually necessitates a Park Sleep & Fly hotel overnight for $175, sometimes on each leg of the journey (x 2 = $350) and then throw in $100 gas. That's $450 in additional costs for the privilege of flying out of the Bay Area. Personally, I'd much rather fly out of the Eureka/Arcata Airport and get to SFO in under an hour, especially if I'm doing this for free.
Since we currently only have air service with United Airlines, I try to find the best credit cards to use with United and today that is Chase. With the Chase United MileagePlus Club card you earn 1½ United MileagePlus points for every $1 spent, plus two free checked bags on United flights and a one year membership to the United Club Lounge. It also gives you "Premiere Access" flight status, which gets you priority boarding and customer service. The annual fee is waived the first year and $395 thereafter. Depending on how much you fly, the United Club Lounge alone is $500 per year.
Chase also offers the United MileagePlus Explorer card where you earn 50,000 United MileagePlus points for a minimum spend of $1,000 in the first three months and another 5,000 points for adding an additional authorized user that makes a single purchase during that first three months. You also get your first checked bag free on any United flight and two passes to the United Club Lounge. If you spend $25,000 in any calendar year (January-December), you can earn an additional 10,000 bonus United MileagePlus points plus the 25,000 spending points. Add all that up and you've earned 90,000 United MileagePlus points or two free roundtrip tickets from Eureka to Hawaii. Got your attention yet?
I often check out CardMatch Tool (www.creditcards.com/cardmatch) to see what credit card offers I've been pre-approved each month. If a credit card offers at least 40,000 points with a minimum spend of $3,000 (preferably less) over three months and no annual fee the first year, I'll consider applying for the card. Many people like myself "churn and burn" these credit cards. That means after I get all the sign up bonus miles the first year, I cancel the card before paying any annual fee in year two. Now go apply for a different credit card with another minimum 40,000 bonus sign up miles for a minimum spend. Repeat at the end of the twelve months with this new card and start all over again. If you and your spouse each do this strategy, you could easily earn 150,000 United MileagePlus points each year.
Chase also offers the British Airways Visa Signature card. If you make a minimum spend of $2,000 in the first three months you will earn 50,000 Avios (British Airlines points). Avios uses distance for award flights. Traveling from the West Coast to Hawaii is only 12,500 Avios each way or 25,000 Avios needed for a roundtrip flight. British Airlines is partners with American and Alaska Airlines. That means your 50,000 Avios points can get you not one, but two free roundtrip tickets from San Francisco or Oakland to Hawaii. Don't forget if you're flying Alaska Air to Hawaii you can upgrade to First Class when you check-in for your flight 24-hours prior to departure for only $100 per flight segment.
The Chase Ink Plus Business Card earns you 60,000 Chase Ultimate Rewards points for a minimum spend of $5,000 in the first three months. These points can be transferred 1-1 to United MileagePlus. I know of many local business owners who are charging $10,000 to $100,000 in supplies on their credit card and then paying off the balances in full each month. They use these mileage points to travel First Class around the world with their families.
Let's take a test drive using the United Airlines webpage. Plug in your travel plans from Eureka/Arcata ("ACV") to Honolulu ("HNL"). Put in your proposed travel dates and most import is near the bottom where it says "Search By:" select the "Award Travel" option and then click "Search". A two month color calendar pops up and let the games begin.
Airlines don't like giving away free tickets so you have to be flexible with your travel dates. I've found the lowest miles needed within 90 days of travel. By watching the United calendar and clearing your cookies and cache each day, you have a better chance of snagging a yellow colored "Saver Award Economy" free seat from Eureka to Hawaii for as low as 22,500 United MileagePlus points each way. That's only 45,000 points needed for roundtrip flight from Eureka to Hawaii. Note: United charges $11.20 roundtrip fee for award travel tickets. How many of you would be willing to pay $11.20 to fly roundtrip from Eureka to Hawaii?
Consider applying for a Chase Hyatt Visa. If you do a minimum spend of $1,000 over the first three months, Hyatt will give you two free nights at any Hyatt Hotel around the globe including Category 6 or 7 rooms, such as Maui, Manhattan, Paris, Milan or Maldives. If your spouse/significant other also does this, you can score a total of four free nights at any Hyatt Hotel. These rooms can go for upwards of $1,000 per night (x 4) or $4,000 of Hyatt hotel rooms for free.
While on hotels, I highly recommend heading to the Humboldt County library or Amazon and checking out "Heads In Beds" by Jacob Tomsky. Heads in beds is industry jargon for how hotels make money - by putting heads in beds each night. Mr. Tomsky worked hotel front desks for years and wrote a tell-all book about you can get upgraded at check-in for a minimal cash tip. The best line from his book, "I can't pay my rent with a thank you." Mr. Jackson goes a long way.
Whenever traveling and staying at major hotels, I always walk up to the front desk with my ID, credit card and a $20 bill on the counter and ask if there are any upgrades available. If the front desk agent takes your $20 bill, that's an implied contract they will do something for you. Depending upon occupancy factor, that $20 bill might get you upgraded to a suite. If traveling to Hawaii or other exotic locations for a week, you may want to put a $100 bill on the counter. It could be the difference between a mountain view room overlooking the rear parking garage or an ocean front room.
I've been known to do the $20 bill thingy at airline customer service counters, especially if I'm traveling on longer flights. The difference with United Airlines "Coach" and "Economy Plus" seating is substantial on long haul flights. We also go online 24 hours in advance and play with the United seating chart by requesting a single seat in an empty row if the flight isn't very full. This allows you to lift the arms rests up, take over three seats and lie down to sleep once the plane is at cruising altitude.
I've been asked a lot about timeshares recently. A couple of friends recently had parents who passed and they received timeshares from the estate. Sounds great until you get the HOA (Homeowners Association) dues, which are typically around $2,000 per week owned, annually. My wife and I have a two bedroom timeshare condo at Marriott's Ko Olina on Oahu. While it's nice taking the family to Hawaii, we found as the kids have grown older and are off to college and working full-time it's harder to schedule vacation time with them. So instead of not using the second bedroom, we've learned to lock-off with Marriott (separate keys for each room) and rent the studio unit on VRBO (Vacation Rental By Owner) netting $1,350, which takes the annual cost of our HOA dues down to $600.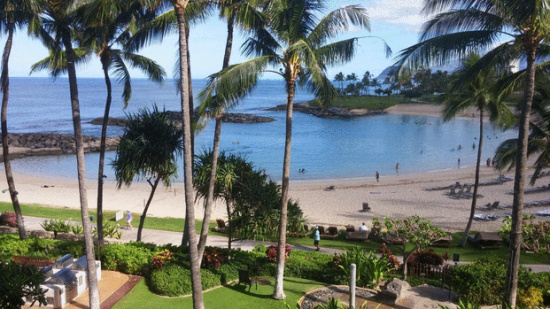 Ever sat through a timeshare presentation? At Ko Olina, both Marriott and Disney are selling fractional units, not deeded property, at insane prices. While Marriott is asking $68,000 and Disney $92,000 for a one-week, 2-bedroom, ocean view unit, you can purchase the same week on the secondary market for a fraction of the cost. Redweek.com is selling the same Marriot Ko Olina ocean view, 2-bedroom unit for only $12,500.
Which brings up the point that if done right, you can do a week in Hawaii for about the same cost as a weekend in San Francisco. Let's do the math: roundtrip airfare from Eureka to Hawaii $11.20 per person, one week in a fully furnished ocean front condo $600, one week car rental $300, grocery/Costco food & beverage $300 for the week. That comes out to a little over $1,200 for a one week Hawaiian vacation. Now San Francisco… roundtrip gas $100, two nights hotel $600 (with room tax), parking $60, two Broadway show or concert tickets $200, food & beverage $400. We're up to $1,360 before shopping on Union Square. So would you rather do a week in Hawaii or a weekend in San Francisco?
My favorite scene from the movie "Up In The Air" with George Clooney and Anna Kendrick:
Natalie: Okay, you got to fill me in on the miles thing. What is that about? You're talking about, like, frequent flyer miles?
Ryan: You really want to know?
Natalie: I'm dying to know.
Ryan: I don't spend a nickel, if I can help it, unless it somehow profits my mileage account.
We all have expenses in life such as a cup of coffee (and if your coffee order is more than one word "coffee", you're ordering a $5 heated milkshake), groceries, gas, cell phone, cable/internet, car insurance, health care, gym membership, restaurants, Netflix, charity, education, travel, gifts, etc. so why not put these on your credit card and use the reward points for free travel. The key is to pay your credit card balances in full each month, avoid paying interest and the annual fee, if possible. If you can't pay your credit card balance in full each month, don't charge anything. Make the credit card companies your bitch, not the other way around.