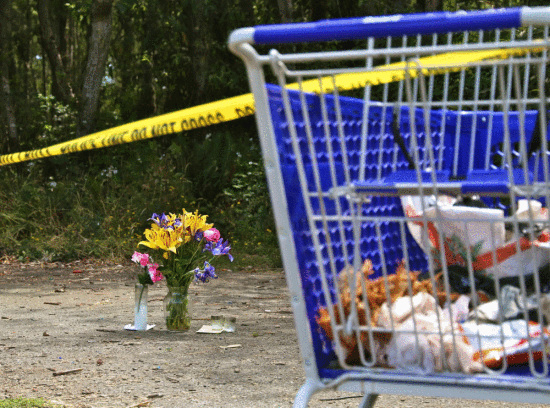 Eureka Police Department press release:
On 06/24/15 at about 8:53 p.m., the Eureka Police Department responded to the Palco marsh area for the report that a man in his 40's was unconscious and needed medical attention. The man, later identified as Kenneth Eldeen, 46 of South Dakota, was transported to the hospital and pronounced deceased by hospital staff.

Due to the unknown circumstances surrounding the death, a suspicious death investigation was opened. An autopsy was performed and the Corner has determined that the cause of death was overdose. No foul play was suspected.
PREVIOUSLY: 'Suspicious Death' in Devil's Playground Last Night; Coroner, EPD Investigating