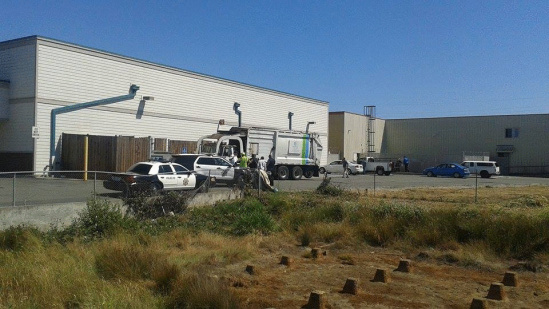 A dump truck driver had a bit of a scare an hour ago, right as he poured a dumpster into his hopper. According to several witnesses, as he was emptying the dumpster he saw a sleeping bag land into the back more heavily than he supposed right.
In short, he feared that he may have consigned a dumpster-dwelling human being to the trash.
Police, fire and medical personnel responded to the scene, which was behind the Walgreens store on Broadway, next to Eureka Natural Foods. According to Humboldt Bay Fire Battalion Chief Kent Hulbert, no signs of life could be found in the dump truck, which was in any case a little bit difficult to thoroughly search on site.
So the dump truck, along with the cops and the medics, took the show over to the Humboldt Waste Management transfer station on West Hawthorne, where the garbage collected thus far on the driver's run was poured out onto a concrete slab. There, everyone thoroughly combed the trash. No human being was discovered, nor were any human being's remains. Everyone went about their business.
This is one of those stories that seem telling, somehow. You could make a case that it is a poignant commentary on modern life in Humboldt County.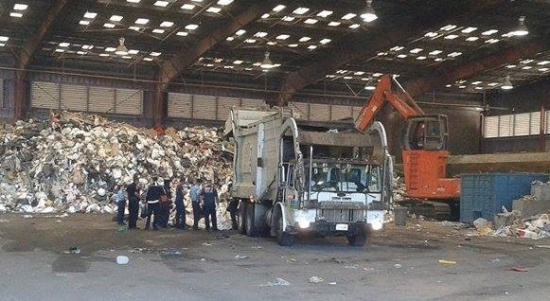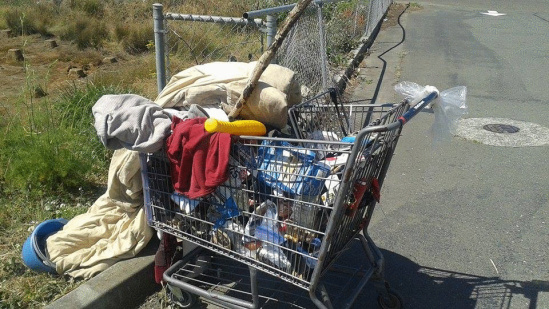 PREVIOUSLY: