For LoCO's chronological list of fire updates, go here.
Eastbound Route 36 has been closed at the Humboldt/Trinity County line due to a wildfire in Trinity County. No ETO at this time.

— Caltrans District 1 (@CaltransDist1) August 1, 2015
Quick road condition update: Caltrans reports that Highway 36 is now closed near the Humboldt and Trinity county lines. No estimated time of reopening as of yet.
Additionally, PG&E is reporting significant power outages in the area.
One more quick update: LoCO superfriend Megan Hensley is offering her pasture space for fire-afftected horse people who might need to evacuate their equine friends. More details here.
Now, the Outpost would like to apologize for not having the energy to post all of the stunning imagery readers are sending our way related to the various wildfires burning in our region. There is a lot coming in. We appreciate it. Do feel free to post shots on our Facebook page and in the Thunderdome/Country Club.
Having said that, we did want to share a few more shots, though: Friend of the LoCO Stephanie Fritz sends in the following aerial photos taken from high above Ruth Lake this afternoon. As we previously reported, three campgrounds in the area have been evacuated. Links after the photos to all our most recent fire coverage.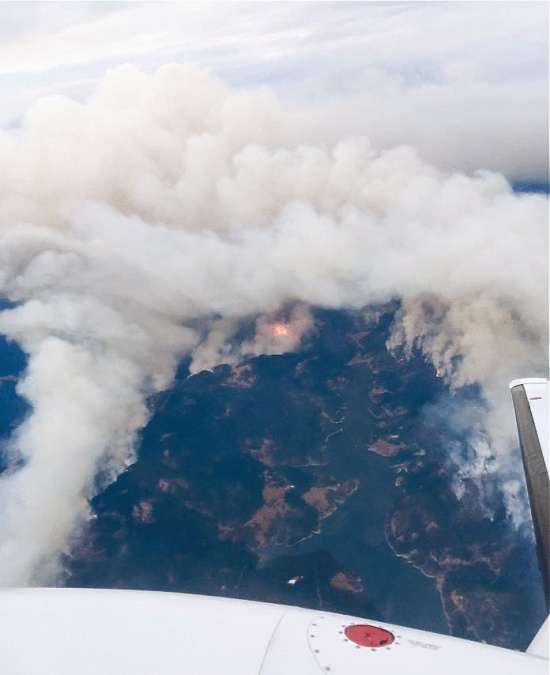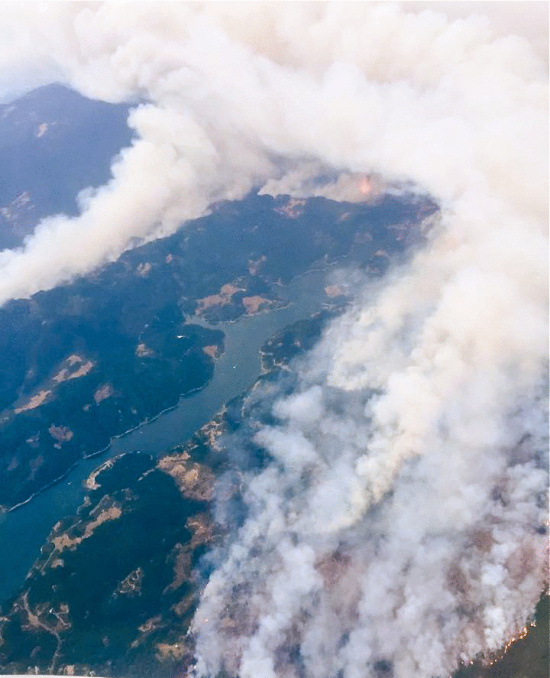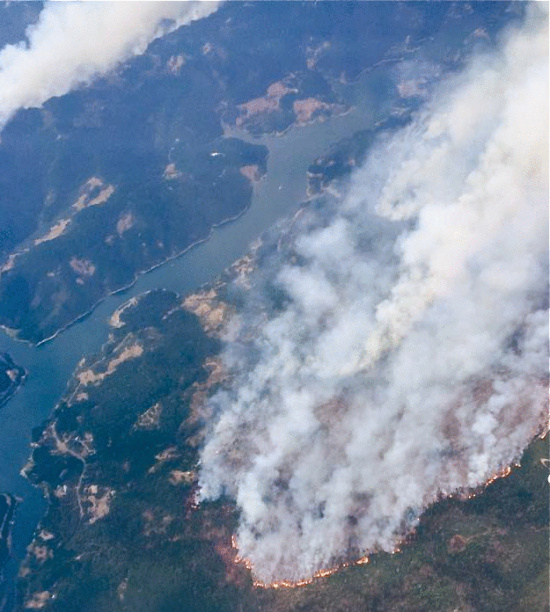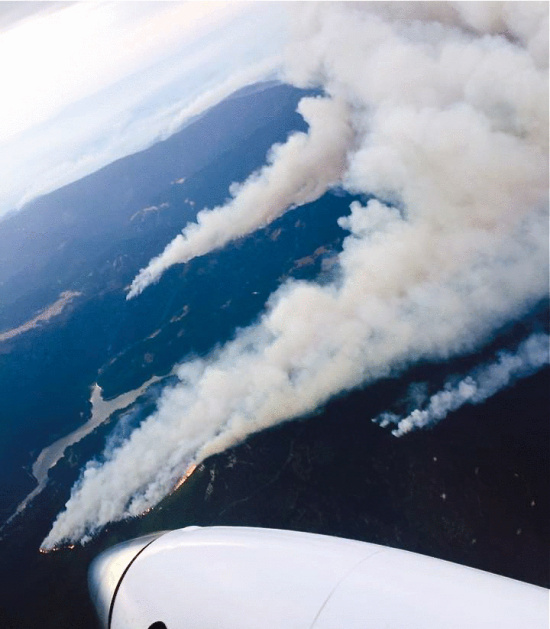 PREVIOUSLY: